Feina Jingwei, a subsidiary of Naiwei Technology Holdings, was invited to attend the AI chip conference of Jianan Technology.
---
On September 6, 2018, Jianan Technology held a "Jianan Technology AI Chip Conference" at Kuntai Hotel, Chaoyang District, Beijing. Mr. Zhang Nangeng, Chairman of Jianan Technology, attended the conference and made a keynote speech, introducing the latest progress of Jianan Technology in the field of mass production of artificial intelligence chips. Feina Jingwei, a subsidiary of Naiwei Technology Holding Company, was invited. Mr. Zhang Abin, director and Mr. Xu Nuo, general manager, attended the conference.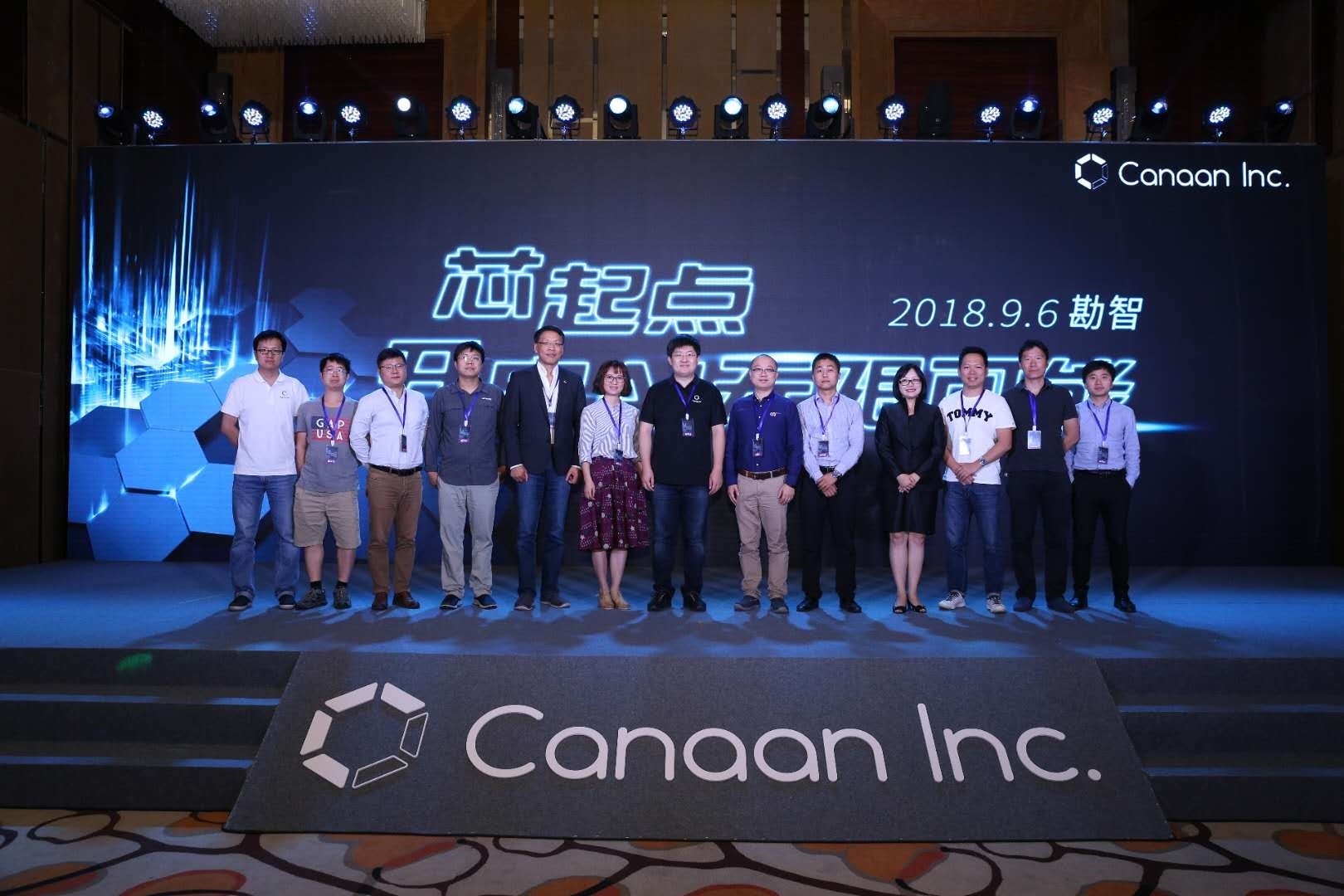 Canan Technology was established in 2013 and is now the world's leading developer of supercomputing chips and a provider of overall software and hardware solutions for digital block chain computing. Canan's R & D team has been working in the blockchain field for many years, creating the ASIC era of digital blockchain computing devices through a combination of innovative solutions and efficient engineering implementations.
The mass production of 28nm chip products in 2015 marks the beginning of Jia Nan's entry into the field of advanced semiconductor manufacturing process. The mass production of 16nm products in 2016 has successfully promoted Jia Nan to the first camp of advanced manufacturing processes in mainland China. The mass production of 7nm ASIC chips in 2018 has attracted attention in the global industry.
The continuous breakthrough and innovation of products and the refreshing of data are inseparable from Jia Nan's "not forgetting the original intention". It has always maintained a very high R & D investment, taking chip design as the cornerstone and system integration design as the driving force, challenging new manufacturing processes, proposing new design concepts and putting them into practice, the performance, quality and manufacturing process of the company's products can maintain the leading level in the world. Jia Nan Technology started the artificial intelligence chip development plan in 2016, with the pursuit of breakthrough design ideas and the strengthening of the technological pursuit of cutting-edge technology as the core propulsion force, and the high-performance computing chip design capability that has been mastered as a weapon. Through the ability of integrated solutions, the first generation of artificial intelligence chips that can accommodate neural network models was launched on September 6, 2018. The evolution and breakthrough in chip research and development and hardware manufacturing, combined with supporting software management systems and solutions, inject diversified applications into the field of artificial intelligence. Provide an alternative to the edge computing market and create a new era of artificial intelligence with developers.
Kendryte is the first generation of artificial intelligence chip (product model: K210) introduced by Canan. The CPU adopts RISC-V new instruction set and is positioned in the field of artificial intelligence and edge computing. The main target market is positioned in the IoT market. K210 is a fully self-developed neural network accelerator IP with machine vision and speech recognition capabilities, which can perform high-speed convolutional neural network calculations at ultra-low power consumption.
KK210 can be flexibly combined with basic information technologies related to Internet of Things technology, software system, cloud computing platform, etc. Through flexible interconnection and intelligent management, users can establish personalized intelligent applications on their own, making production and life more convenient. In addition, artificial intelligence provides a technical basis for education, medical care and other fields closely related to people's lives, and accelerates the promotion and implementation of intelligent education and medical care.
Feina Jingwei, a subsidiary of Neville Technology Holdings, focuses on the research and development and sales of high-precision navigation products and is a strategic partner of Canan Technology in the AI ecosystem. The two sides will fully combine the deep accumulation of the high-precision position algorithm of Feina longitude and latitude with the innovative breakthrough of Canan Technology in the field of visual AI chips, and jointly explore the realization of high-performance multi-source high-precision fusion based on AI, which will bring exciting innovative products to unmanned aerial vehicles, automatic driving, agriculture, mechanical control, security and other fields. The two sides will also expand the application field of K210, the next generation of intelligent chip research and development and other fields to carry out more extensive cooperation, to promote the upgrading of artificial intelligence chip iteration and industry applications.
---