Naiwei Technology Party Branch Went to China Aviation Museum to Carry out Theme Party Day Activities
---
In order to commemorate the 97th anniversary of the founding of the Communist Party of China, practice the "two studies and one doing" learning and education, understand the development of China's aerospace industry, and strengthen the patriotism education of party members, On July 13, under the leadership of the company's general manager Zhang Yunpeng, representatives of party activists and young employees of the company came to the China Aviation Museum in Changping District, Beijing to carry out the theme party day activities.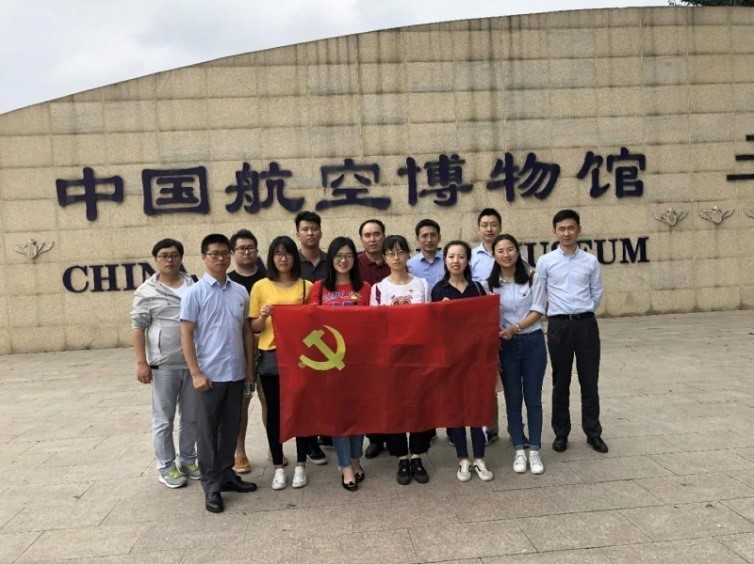 China Aviation Museum was founded in 1986 and covers an area of more than 700,000 square meters. It is the largest aviation museum in Asia. It is also a national patriotism education base, popular science education base and national defense education base. Through the establishment of physical archives, the Aviation Museum records the glorious course of China's aviation and air force from history to the future, reflecting the continuous improvement of China's national defense science and technology level and the continuous enhancement of comprehensive national strength. The
branch and its party visited the museum's cave exhibition hall, open-air exhibition area, hero memorial wall and hero avenue with great excitement. During the visit, General Manager Zhang Yunpeng volunteered to act as a commentator to explain all kinds of aircraft models, internal structure and working principles, so that everyone can have a deeper understanding and understanding of inertial navigation, satellite navigation, combined navigation technology and products, and enhance their sense of identity and pride in the company's vision of "striving for strength, serving the country and strengthening the army.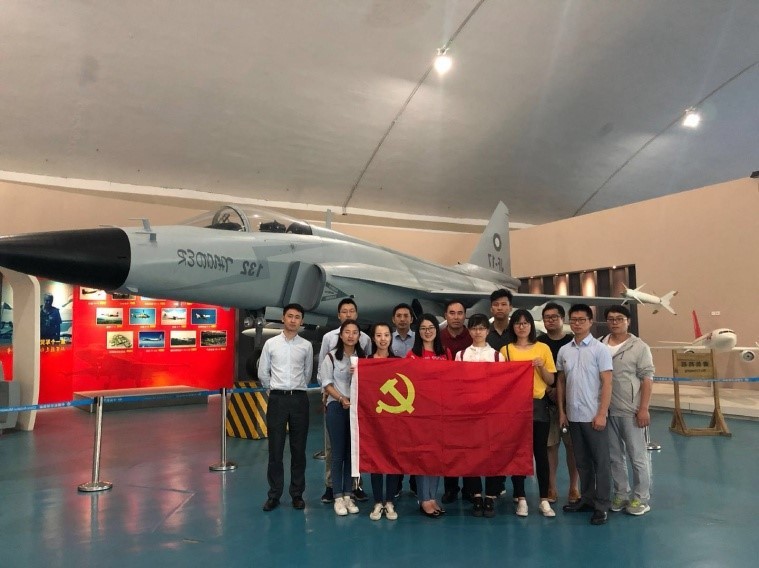 Finally, everyone came to the Hero Memorial Wall and stared at the list of heroes and martyrs engraved on the Hero Wall. We did not want to leave for a long time. We can never forget these martyrs. It is their sacrifice and dedication that can lead us to a peaceful and beautiful life today.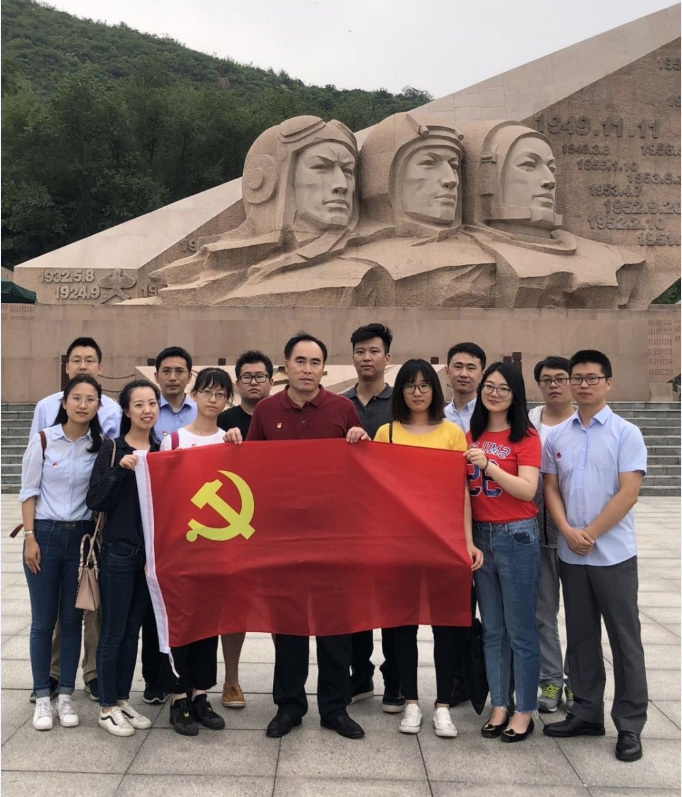 Although this visit is only a few hours, through the visit and study, everyone deeply feels that the peace and strength of the country are hard-won. Without the martyrs who have the courage to sacrifice, there will be no current national peace. Without the scientific and technological talents who are willing to contribute, there will be no strong national defense. As party members and young people in the new era, we must inherit and carry forward this spirit of not being afraid of sacrifice and dedication, they should set an example, actively innovate, and make greater contributions to the development of national defense science and technology based on their own posts.
---