The company was invited to join the Apollo 3.0 hardware development platform and participate in the Baidu developer conference.
---
The field of autonomous driving is the strategic direction of the company's MEMS integrated navigation system to expand the civilian market, and it is also an important measure for the company to leverage the technical advantages accumulated in the military business and promote civilian use. Since 2016, the company has successively provided relevant products to many manufacturers for testing. There are not only directly cooperating automobile manufacturers such as Yutong Bus, Xiamen Jinlong, Jianghuai Automobile, BYD, Chery, etc., but also automobile manufacturers such as General Motors, Ford, Volkswagen, Dongfeng, BAIC, etc. served by platform service and scheme manufacturers (such as Baidu, Chihiro Location, Huanyu Zhixing, Zhiwalker, Guangting Technology, etc.), at present, it is mainly in the test optimization stage.
Company has contacted and cooperated with Baidu Company, the global leader in the field of automatic driving since the end of 2017. With its deep accumulation of integrated navigation technology and comprehensive, independent and controllable research and development and production capabilities, the company has developed a MEMS integrated navigation system with excellent performance and high cost performance to serve and meet Baidu's demand for navigation and positioning modules for automatic driving.
Recently, the company received a notice from Baidu that the company's self-driving MEMS integrated navigation products have passed Baidu's performance test, completed the index verification, and the products delivered in small quantities in the early stage have also completed the delivery acceptance. The company is honored to receive the invitation of Baidu Company, and plans to formally join Baidu Apollo 3.0 hardware development platform, and plans to bring relevant products to display at Baidu Developer Conference in 2018. TechNavio and Strategy, a well-known British market research institution, Analysis predict that the global ADAS market will be 176-30 billion US dollars in 2020. McKinsey's latest research shows that China is likely to become the world's largest self-driving market in the future. By 2030, the revenue generated from new car sales and travel services related to self-driving will exceed US $500 billion. The company is very happy to be a business partner of Baidu, and hopes to strive for more business opportunities through its own continuous efforts with the excellent development environment and strong ecosystem of Apollo platform.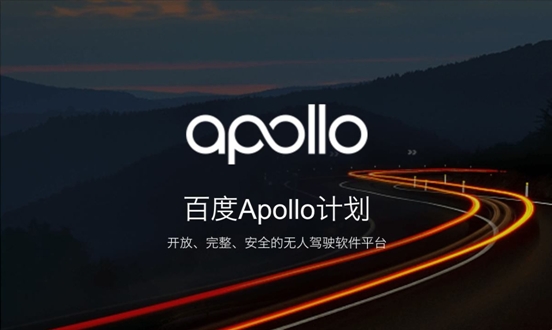 ---