Review 2017 Imagination 2018 ∠ Neville Technology Group's 2018 Spring Festival Annual Meeting
---
"bid farewell to the old and welcome the new, build a dream and move forward!", On February 9, 2018, the 2018 annual meeting of Naiwei Technology Group was solemnly held in Beijing West International Trade Hotel. In this annual meeting, the company leaders, all employees in Beijing and representatives of subsidiaries from all over the world gathered together to have a get-together! Chairman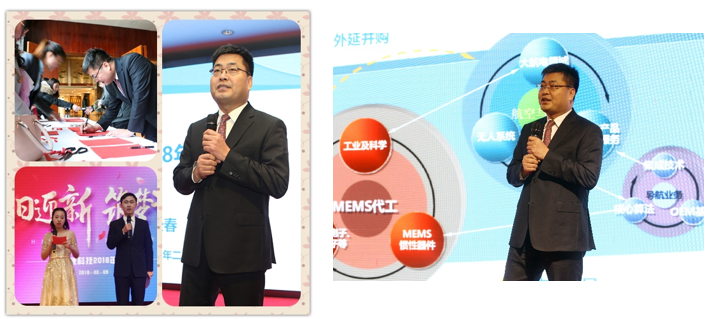 delivered a speech-Dr. Yang Yunchun, chairman of Reform, Cooperation and Win-Win
Group, delivered a speech on the stage, reviewing the company's development process, taking stock of major issues in 2017, looking forward to the company's development strategy and rewarding outstanding employees.
2017 is a year for the group to lay a solid foundation and highlight its advantages: the three core businesses of navigation, MEMS and avionics are all developing well. according to preliminary calculations so far, except for the slightly lower-than-expected growth of navigation business due to market factors, MEMS business and avionics business have both achieved more than twice the growth and are in good profitability. Silex, a wholly-owned subsidiary of Sweden, has achieved rapid growth, continue to maintain the leading position in the field of pure MEMS foundry in the world, and at the same time decide to issue warrants to the core team of Silex, reflecting its firm confidence in the future development of Silex; the application for non-public issuance of A shares by listed companies has been examined and approved by the China Securities Regulatory Commission; while the National Integrated Circuit Industry Fund plans to invest in listed companies, it directly invests in the group's holding subsidiary, "8-inch MEMS international foundry line construction project" started construction.
2017 is a year for the group to focus on layout and forge ahead: Hainan Naiwei Research Institute and Zhaolian Intelligence will be established, investment in research and development will be increased, and the navigation system business with outstanding advantages will be expanded from aviation and navigation platforms to flight weapon platforms and land-based weapon platforms. Increase stake in Radium Aviation Century, set up Qingzhou Naiwei and Chengdu Naiwei, and increase investment in avionics and unmanned systems, realize the multi-dimensional extension of avionics customers and product lines; Set up micro-core technology, polar core sensing and Zhongke Naiwei to improve the research and development and investment layout of the company's MEMS business. Participate in the investment of Wuhan Optics Valley Information, a top 100 geographic information enterprise, and lay out the geographic information application field; Participate in investment in Beidou industry investment fund and semiconductor industry investment fund, expand investment channels and improve the business industry chain.
2017 is a year for the group to encourage hard work and share results: listed companies have launched and implemented the 2017 restricted stock incentive plan. at the same time, employee stock ownership platforms have been set up in various holding subsidiaries to promote the combination of core employees' interests and the company's performance, give consideration to the company's long-term and short-term interests, establish a corporate culture with the concept of common development of employees and the company, and enable employees to share the fruits of enterprise development.
The glory and glory of 2017 belong to all Naiwei people. Because of everyone's joint efforts, we have the growing territory of Naiwei and the motivation for Do not forget your initiative mind to move forward.
2018 will be a year for the group to break the cocoon and transform into butterflies and improve in an all-round way:
in terms of talent team, the group will continue to invest resources, enrich the research institute platform and build a top professional team; Strengthen cooperation with Chinese Academy of Sciences, Beihang, Peking University and other universities to promote project cooperation and personnel training; Relying on the Thousand-Person Plan Institute of Technology, tap potential intellectual resources.
In terms of technical products, the group will focus on the two major directions of military and civilian use, combine market demand, create first-class products, and strive to become a comprehensive supplier of inertial navigation and avionics, a leading supplier of MEMS wafers and sensors, an overall supplier of satellite navigation and geographic information services, an integrated supplier of unmanned equipment components and complete machines, and a service provider of intelligent manufacturing and smart cities.
In terms of market sales, the group will rely on the company's superior products and services, while focusing on the military-civilian, international-domestic two dimensions of the broad market, optimize the market sales support system, so that the group's products can be more widely used and affirmed.
In terms of capital operation, the Group will continue to make full use of the capital platform of listed companies, combined with the operation of industrial investment funds, through investment and financing operations, promote industrial integration and help business development.
In 2018, we are full of fighting spirit and hope. In the new year, with passion and challenges, Neville will enter a new journey of platform development.
employees all wish
small partners from all teams and subsidiaries of the company recorded blessing videos. in the videos, everyone gave sincere and simple wishes to the company with deep feeling or humor. we wish the company stronger and stronger! Happy New Year to colleagues!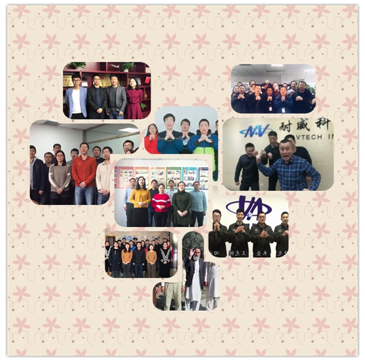 The wonderful program Show
took more than a month of careful preparation. The group's colleagues staged one after another wonderful program. Everyone had unique skills, was good at singing and dancing, and melted all the sweat and tears, joy and harvest into singing and applause.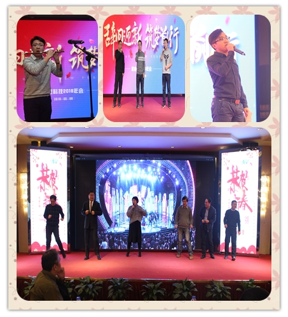 Lucky Draw
The most exciting moment is the lucky draw. Round after round of lucky draw continues to set off the climax of the annual meeting. Our prizes are quite rich, including bracelets, watches, mobile phones, tablet computers, and the "Sunshine Award" nut gift box. Lucky table tennis brings good luck to everyone, and the friends who draw the prize are happy, the unsuccessful partners are full of more expectations for next year's annual meeting ~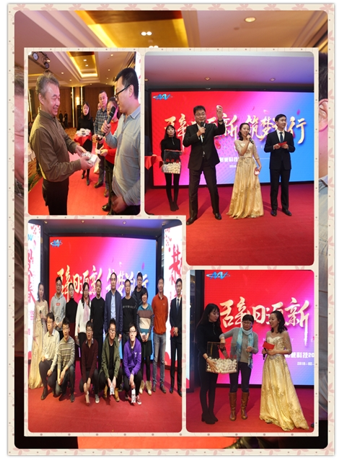 dinner exchange
annual meeting not only brings laughter to everyone, but also brings colleagues closer to each other's hearts. The leaders of the company interacted with the employees, drank and talked happily, and the employees performed with affection. Singing, applause, and cheers have been rippling in the venue.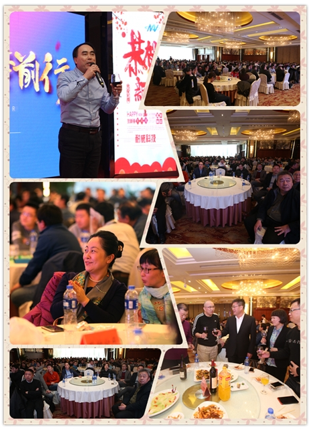 The 2018 New Year Annual Meeting of Neville Technology Group has come to a perfect end, and every Neville person will remember this day.
Looking back, we look forward to the future. Looking forward to the future, we look forward to glory!
2018, a new starting point, a new journey, we will make every effort to govern, pioneer and innovate, Do not forget your initiative mind, and create another glory!
---