President of Huaxin Investment and his party visited Neville Technology.
---
On the afternoon of December 1, 2016, Mr. Lu Jun, President of Huaxin Investment Management Co., Ltd., the national integrated circuit industry investment fund management agency, Mr. Gao Songtao, Vice President, Mr. Wu Fengyuan, and a group of ten people visited The headquarters of Neville Technology Company had an exchange with Chairman Yang Yunchun and other senior executives.
Neville Technology focused on the company's business layout and progress to Huaxin Investment, and focused on the planning and layout progress of the company's MEMS business segment, as well as the progress of the 8-inch MEMS international foundry line construction project. Huaxin Investment explained to Neville Technology the analysis of the overall development of the domestic MEMS industry and investment ideas, and affirmed the strategic layout of Neville Technology's MEMS, especially the international foundry line under construction and the future MEMS business concept.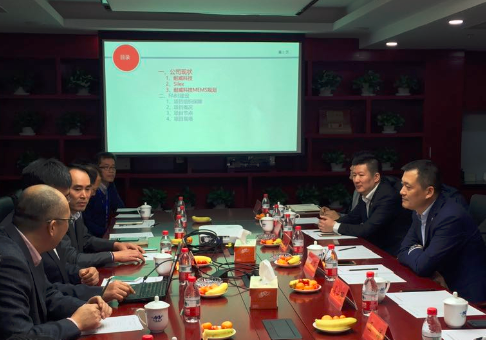 ---