The POS system of the company's integrated navigation products successfully completed the evaluation test of Chongqing geographic information collection vehicle.
---
On March 15, the company's sales manager Chen Lei, application support engineer Jin Ronghe and hardware technical engineer Zeng Lingkan, together with Wuhan Binhu Electronics Co., Ltd. Sales manager Yu Mingze and senior engineer He Yonghua, formed a joint team and rushed to Chongqing to complete the evaluation test of the urban geographic information collection vehicle organized by Chongqing Surveying and Mapping Bureau.
This evaluation is at the request of the Chongqing Municipal Bureau of Surveying and Mapping, in order to meet the needs of Chongqing "mountain city" under the special geographical environment of streetscape surveying and mapping. In this joint test, Wuhan Binhu Electronics Co., Ltd. provides professional geographic information collection vehicles and street view laser scanning systems. Our company provides integrated navigation system MP-POS310, MP-POS510 and self-developed integrated navigation data processing software MP-GINS software.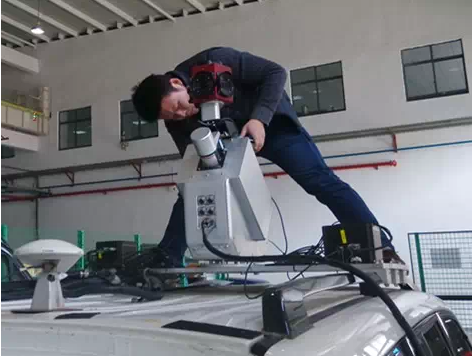 Before this test, the technical engineers of both parties have made clear the scientific experimental evaluation scheme after many in-depth discussions. The marketing department personnel of both sides also successfully reached a long-term and stable cooperation intention in the later period. On the morning of the 17th, Wuhan Binhu Electronics Co., Ltd. and relevant personnel of our company visited the relevant leaders of Chongqing Bureau of Surveying and Mapping, introduced the purpose and scheme of this experiment, and answered many professional questions for the other party. In the afternoon of the same day, the two sides conducted a 40-minute sports car experiment in downtown Chongqing. The test scenes included: empty, urban canyon, tunnel and mountain road. The sports car experiment completely simulated the actual street view surveying and mapping operation process. After the sports car experiment, the technicians of our company used the combined navigation data processing software to MP-GINS calculate the MP-POS310 and MP-POS510 data, which were provided to Wuhan Binhu Electronics Co., Ltd. for laser point cloud, and issued test reports of two hardware devices for relevant personnel of Chongqing Bureau of Surveying and Mapping.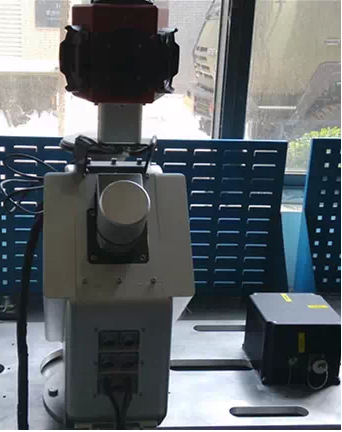 On the morning of the 18th, both parties brought the test report provided by our company and the laser point cloud report provided by Wuhan Binhu Electronics to visit Chongqing customers again to show the experimental results. In this evaluation test, the customer's concerns such as position deviation, attitude deviation and laser point cloud mapping accuracy have met the requirements well, and have been praised by the leaders of Chongqing Bureau of Surveying and Mapping and successfully obtained the order. I would like to thank the cooperative enterprise Wuhan Binhu Electronics Co., Ltd. for its trust in our company's software and hardware and software products. I hope that the two parties can work together in the future to collide with greater sparks. (Correspondent Chen Lei)
---