Chairman Yang Yunchun Elected Vice President of Qingdao Senior Experts Association
---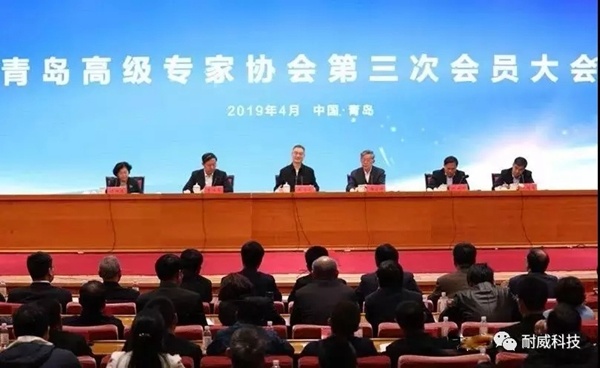 Recently, the third general meeting of Qingdao Senior Experts Association was held at the Qingdao Municipal Conference Center.
The conference elected the directors, presidents, vice presidents and secretary-general of the third association board of directors, and hired honorary presidents and consultants. Li Huajun, academician of the Chinese Academy of Engineering, member of the Standing Committee of the Party Committee and Vice President of Ocean University of China, was elected as the chairman, and Yang Yunchun, chairman of Naiwei Technology, was elected as the vice chairman and the chairman of the Electronic Information Branch.
Wang Qingxian, member of the Standing Committee of the Shandong Provincial Party Committee and Secretary of the Qingdao Municipal Party Committee, emphasized in his speech that the key to invigorating a city lies in people. To promote the high-quality development of Qingdao and launch 15 offensives, a large number of high-quality talents are needed. Qingdao's current talents are far from enough. It is necessary to open up the road to talents and recruit talents from all over the world, so that the creative vitality of all kinds of talents can burst out in Qingdao and let all talents fully flow.
At the high-end forum on "Gathering Experts to Boost Qingdao's High-Quality Development" held at the conference, Yang Yunchun, Chairman of Naiwei Technology, as an expert representative, delivered a speech on the theme of "Talent-Driven Leading Innovation in Qingdao.
He pointed out that as an important national central city and the economic center of Shandong Province, the importance of talents to the development of Qingdao is self-evident. In order to recruit talents, Qingdao is taking measures from various aspects such as industry, capital, and technology. Promote the acceleration of talent gathering, and then enhance the ability of talent-driven and technological innovation to lead Qingdao's development. In order to cooperate with Qingdao's talent strategy, Qingdao Senior Experts Association will also provide corresponding talent guarantee services, and strive to create the best conditions, the most powerful guarantee and the most comprehensive service for talents together with Qingdao.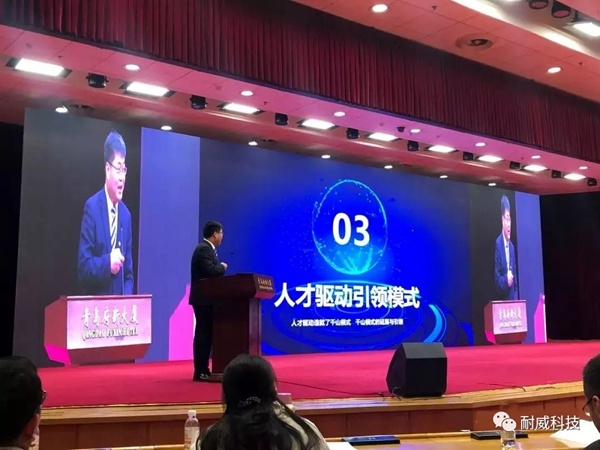 Based on a mature technical team, Neville Technology has now set up two holding subsidiaries in Qingdao: Juneng Jingyuan (Qingdao) Semiconductor Materials Co., Ltd. and Qingdao Juneng Chuangxin Microelectronics Co., Ltd., both of which are advancing rapidly. Based on the world's leading 8-inch GaN material and device technology, Neville Technology is accelerating the layout of the unique third-generation semiconductor industry chain to meet various application requirements in 5G communications, cloud computing, wireless charging and other fields as soon as possible.
As a technology-based company, Neville Technology has always adhered to the talent and technology as the core, advocating the development concept of "people-oriented, the pursuit of excellence. In the future, Naiwei Technology will further improve the company's talent construction and training system, so that every talent has a place to use, no worries, and grow together with the company.
---
Expert, Qingdao, Talent, Technology, Development, Technology, Company, Chairman, Association