Neville Technology Appears in IC China2019, Actively Embracing the New Era of Internet of Everything
---
September 3-5, 2019, under the guidance of the Ministry of Industry and Information Technology and the Shanghai Municipal people's Government, the second Global IC Entrepreneur Conference and the 17th China International Semiconductor Expo (IC China2019), sponsored by China Semiconductor Industry Association and China Electronic Information Industry Development Research Institute, was held in Shanghai. Xu Kunlin, Vice Mayor of Shanghai Municipal People's Government, Qiao Yueshan, Director of the Electronic Information Department of the Ministry of Industry and Information Technology, Zhou Zixue, Chairman of China Semiconductor Industry Association and Chairman of SMIC International Integrated Circuit Manufacturing Co., Ltd., Chairman of the American Semiconductor Industry Association, Micron President and CEO Sanjay. Mehrotra attended the opening ceremony and delivered a speech.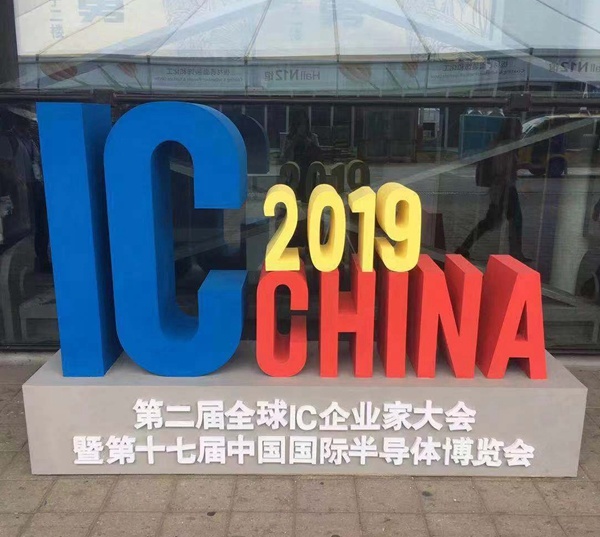 This conference has set up six exhibition areas, including semiconductor design exhibition area, semiconductor manufacturing sealing and testing exhibition area, semiconductor discrete device exhibition area, semiconductor equipment and materials exhibition area, semiconductor innovation and application exhibition area, semiconductor achievement exhibition area of key provinces and cities with first-class quality, etc. More than 200 exhibitors. In addition to the main forum, this conference also held six sub-forums, namely: 5G Chip Forum, Compound Semiconductor Industry Trend Forum, Semiconductor Industry Chain Innovation Forum, RISC-V Industrialization and Developer Forum, Semiconductor Intellectual Property Development Forum, Yangtze River Delta Integrated Circuit Industry Public Service Platform Seminar, etc. The theme of this conference is "Open Development, Win-Win Cooperation", attracting more than 1000 entrepreneurs, experts and scholars from more than 10 countries and regions including China, the United States, Germany, the United Kingdom, France, Japan, and South Korea.
At this conference, Neville Technology focused on the industry-leading OEM capability and core production technology of its wholly-owned subsidiary Silex Microsystems AB of Sweden, introduced the upgrading and expansion of Swedish production lines and the progress of the 8-inch MEMS international OEM line under construction in Selex Beijing, attracting the attention and consultation of many exhibitors.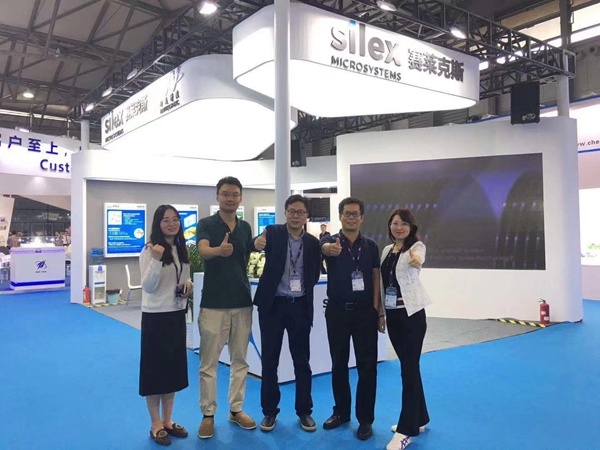 Sweden Silex was established in 2000, long-term focus on MEMS chip process development and wafer manufacturing, with the world's advanced pure MEMS foundry process and growing foundry capacity. Since 2012, Silex has remained in the first echelon of MEMS wafer foundry in the world. In the 2018 ranking of global MEMS wafer manufacturers, Sweden Silex continues to rank second among pure manufacturers and fourth among manufacturers, and ranks among the top five in the world along with STMicroelectronics, TELEDYNE DALSA, SONY and TSMC.
In recent years, based on the judgment of the development opportunities of the Internet of Everything era, Neville Technology has actively laid out MEMS and GaN businesses. In terms of MEMS, relying on the technical foundation of Sweden's Silex, Neville Technology has accelerated the construction of an 8-inch MEMS international foundry line in Beijing, providing mature technical support and capacity guarantee for the development and mass production of global MEMS products, and actively promoting and accelerating the industrial application of MEMS sensors in the era of the Internet of Everything. In terms of GaN, Neville Technology has built a third-generation semiconductor material production base and device design center in Qingdao to meet the new demand for GaN materials and devices in 5G communications, cloud computing, data centers, new power supplies and other fields.
---
semiconductor, mems, exhibition area, sweden, global, silex