Li Yi, deputy head of Xicheng District, Beijing, and his party visited Naiwei Science and Technology for investigation and research.
---
On September 17, 2019, Li Yi, member of the Party Leadership Group and Deputy District Mayor of the People's Government of Xicheng District, Beijing, Cao Xueyi, Deputy Secretary of the Xicheng Park Working Committee and Deputy Director of the Xicheng Park Management Committee, member of the Xicheng Park Working Committee, Wu Songling, Director of the Publicity Department of the Management Committee, and other entourage visited the Neville Technology Headquarters for inspection and investigation. Naiwei Technology Chairman Yang Yunchun, General Manager Zhang Yunpeng, Deputy General Manager and Party Branch Secretary Liu Jie, Deputy General Manager and Secretary of the Board Zhang Abin and other company leaders gave a warm reception and organized talks. At the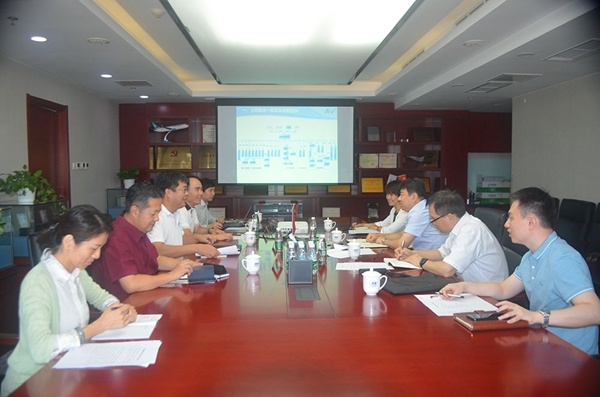 meeting, General Manager Zhang Yunpeng warmly welcomed the visit of Li Yi's deputy district chief and his party, and gave a brief introduction to the basic situation of the company and the participants. Deputy General Manager Zhang Abin focused on the company's core business, competitive advantages, market prospects and other contents to the visiting leaders, and focused on the latest progress of MEMS and GaN businesses.
At the beginning of this year, Neville Technology won a strategic stake in the National Integrated Circuit Industry Fund. Currently, the two sides are jointly building an "8-inch MEMS International OEM Line" in Yizhuang, Beijing. The production line represents the advanced level and large-scale production capacity in the MEMS field. Upon completion and production, it will provide mature technical support and capacity guarantee for the research and development and mass production of global MEMS product customers.
Naiwei Technology is also actively laying out potential businesses such as the third generation of semiconductor materials and devices. In 2018, it has successively invested in the establishment of Gathering Energy Crystal Source (Qingdao) Semiconductor Materials Co., Ltd. and Qingdao Gathering Energy Innovation Core Microelectronics Co., Ltd.; Gathering energy crystal source is mainly engaged in the research and development and production of GaN epitaxial materials, while Gathering Energy Innovation Core is mainly engaged in the design and development of GaN power and microwave devices. On September 10, the energy gathering crystal source held the commissioning and product release ceremony of the 8-inch GaN epitaxial material project in Qingdao. the first phase of the project was completed and put into production, with an annual production capacity of 10000 6-8 inch GaN epitaxial wafers.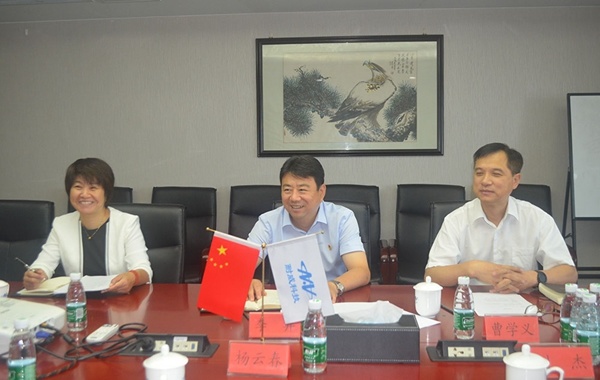 Deputy District Chief Li Yi praised Naiwei Technology's development model and enterprise advantages, and thanked Naiwei Technology for its contribution to the economic development of Xicheng District over the years. In his view, Neville Technology, which insists on engaging in high-tech business, is very respectable. This time I walked into Neville, hoping to understand the difficulties and needs of enterprises at close range, so as to optimize government services and provide more for the development of enterprises. Substantive help.
Chairman Yang Yunchun expressed his gratitude to the Xicheng District government for its continuous support. In recent years, the government has not only provided a number of assistance to the company in terms of funds and talents, but also provided many conveniences in terms of communication mechanisms. Under the care and guidance of the government, Naiwei Technology will be able to meet various challenges with its head high and continue to contribute to the development of science and technology in Xicheng District.
Both parties will further discuss and study specific communication matters in the future.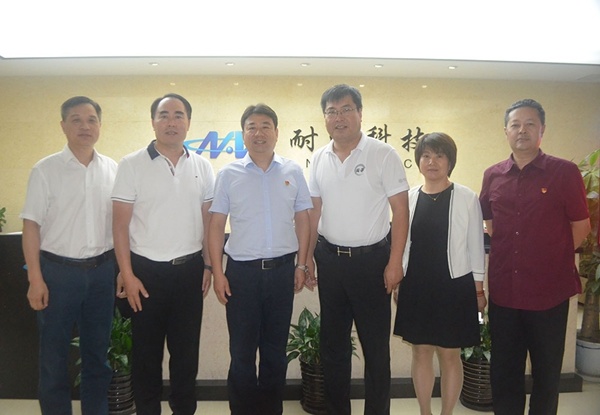 ---
Deputy District Chief, Xicheng, Business, Materials, Qingdao