Neville Technology Organization First Induction Training for New Employees in 2019
---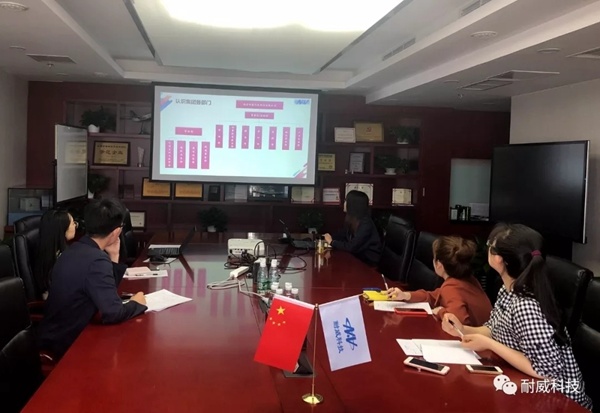 Recently, the Human Resources Department of Naiwei Science and Technology organized the first phase of induction training for new employees (headquarters department) in 2019 in Beihuan Center to help new employees fully understand the company's system and culture and quickly integrate into the company.
In order to strengthen the construction of the company's talent team, Neville Technology actively introduces various talents through social recruitment and internal recommendation, covering various positions such as technology research and development, business, administration, and legal affairs. In order to cooperate with the working hours of all parties and to achieve the best training effect, the Human Resources Department conducts induction training for new employees in phases with 3-5 people. This training is the first phase of 2019.
A total of 4 new employees from the headquarters department participated in this training, mainly focusing on the company's business and organizational structure, management system, corporate culture and other aspects, and focusing on the talent training and promotion system, employee benefits and other content. During the period, in response to the doubts of new employees, the trainers gave detailed and comprehensive answers to help new employees further understand the company's various situations and shorten the distance between them.
As a technology-based enterprise, Neville Technology has always adhered to the concept of "human resources are the first resource". On the basis of improving the company's platform construction, it has continuously introduced various types of talents and strengthened the company's talent team construction. Talent, enterprise. Neville Technology will continue to implement the strategy of "strengthening the enterprise with talents", attract more outstanding talents with better management mechanisms, and strive to make every employee use their talents to achieve common progress and common development!
---
Training, Talent, New Employees, Technology, 2019, Headquarters