Chairman Yang Yunchun Attends 2019 Weizhang Alliance Conference and 100 Weizhang Returnees
---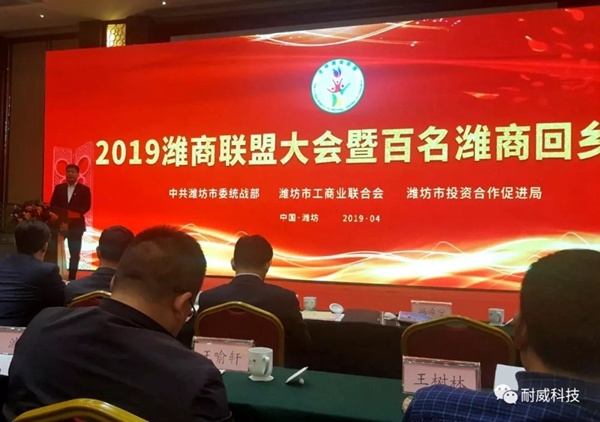 Recently, the 2019 Weishang Alliance Conference and the 100 Weishang Return Tour were held in Weifang Fuhua International Conference Center. As a representative of Weifang entrepreneurs in different places, Yang Yunchun, chairman of Naiwei Technology, attended the meeting. At the
meeting, Wang Zhaohui, member of the Standing Committee of the Weifang Municipal Party Committee and Minister of the United Front Work Department, on behalf of the Municipal Party Committee and the Municipal Government, expressed heartfelt thanks to the Weifang Chamber of Commerce and entrepreneurs in various places for their care, support and help to their hometown, and actively encouraged and supported more Weifang Entrepreneurs return to their hometowns to start businesses and contribute to the economic and social development of their hometowns.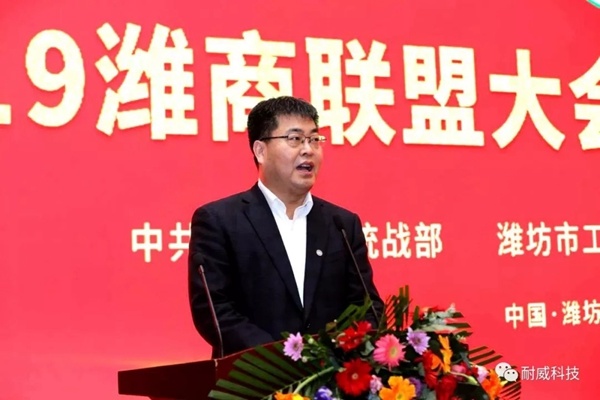 Chairman Yang Yunchun Chairman
Chairman Yang Yunchun said in his speech that Weifang City provides an excellent environment and a strong atmosphere for entrepreneurs to return to their hometown to do business. As a member of Weifang, he will actively play the company's own advantages together with Neville Technology and bring back the good experiences and practices he has learned to his hometown in time, strive to build more generous resources and high-quality projects in the hometown, introduce more high-level talents into the hometown, and contribute to the high-quality development of Weifang in the future. At present, Neville Technology is building an avionics industrial park in Qingzhou City, Weifang City, to undertake and lay out the company's avionics and unmanned systems business.
In 2008, Chairman Yang Yunchun returned to China to establish Neville Technology and was listed on the Growth Enterprise Market of Shenzhen Stock Exchange in 2015. Since its establishment, Neville Technology has focused on sensor technology and closely focused on the two industrial chains of the Internet of Things and military electronics. On the one hand, it has vigorously developed the three core businesses of MEMS, navigation, and avionics. The third generation of semiconductor materials and devices and other potential businesses are committed to becoming a first-class private technology enterprise group with high competitive barriers.
---
Congress, Weifang, hometown, entrepreneur, chairman, homecoming, electronics, business