Optics Valley Information Invited to Participate in Hubei Science and Technology Innovation Investment Salon
---
On the morning of October 31, 2019, under the guidance of the Provincial Local Financial Supervision and Administration Bureau, the Provincial Department of Science and Technology, the Provincial Department of Natural Resources, the Provincial Department of Economics and Information, and the Shanghai Stock Exchange, the Provincial listing guidance Center, the Hubei Branch of China Construction Bank, the Provincial High Investment Group, and the people's Government of Wuchang District, the Hubei Science and Technology Innovation Investment Salon hosted by Wuchang District Finance Bureau and Hubei Science and Science and Science and Technology Innovation Board Service Center Service Center Co., was held in Wuhan. Leaders of Hubei provincial government, leaders and experts of Shanghai Stock Exchange, Wuhan municipal government and relevant units, industry experts, well-known investment institutions, financial institutions and intermediary institutions at home and abroad, representatives of listed reserve enterprises and scientific research institutions in the field of spatial geographic information participated in the event. Optics Valley Information as a listed backup in the field of geospatial information "seed" enterprises were invited to participate in this event. At the beginning of the
event, leaders such as Cao Guangjing and Zhao Haishan, vice governors of the Provincial People's Government, delivered speeches successively, and experts such as Gong Jianya, academician of the Chinese Academy of Sciences, gave keynote speeches respectively. Subsequently, Mr. Jiang Yimin, chairman of Optics Valley Information, made a speech at the meeting as a representative of five listed reserve "seed" enterprises. Mr. Jiang Yimin made a corresponding introduction on the company's basic overview, business system and typical applications, and actively discussed the development of the geographic information industry in Hubei Province and the construction of the company with the leaders and experts at the meeting.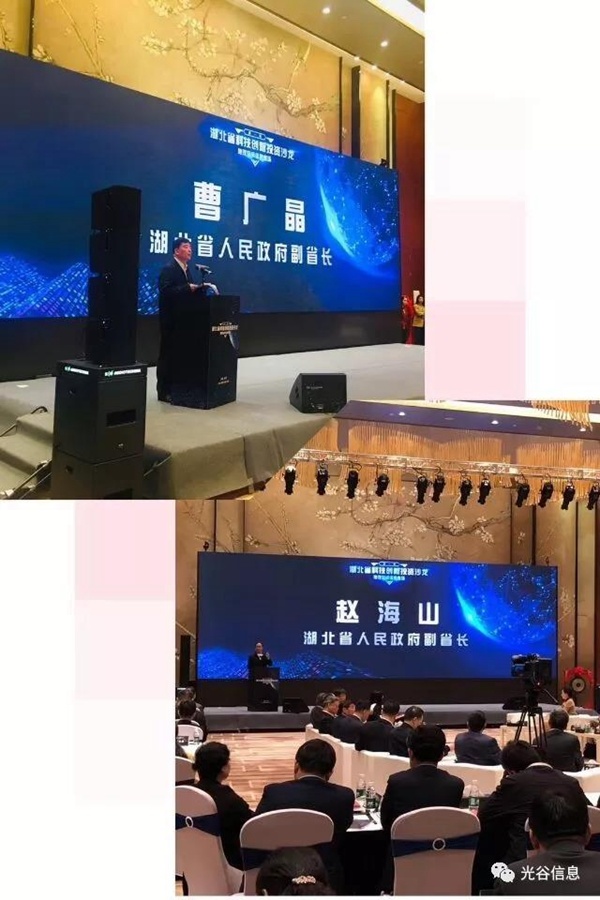 The holding of this event not only provides a platform for exchanges between relevant departments, technology companies, and investment institutions, but also provides a sustainable development of geospatial information companies in our province from multiple aspects such as policy and capital. Bring new impetus.
For more than 12 years, relying on school-enterprise cooperation and independent innovation, Optics Valley Information has formed nearly 200 independent intellectual property rights in the field of geographic information technology. Through basic geographic information services and geographic information services, it serves natural resources, Energy, agriculture, finance, transportation, operators, smart cities and other important fields, the market covers more than a dozen provinces and municipalities across the country, and has initially formed Wuhan as the center, the national "key coverage, rapid delivery" market and service system. At the same time, always adhering to the concept of "responding to changes with growth and driving development with innovation", it has developed from a start-up enterprise to a large-scale software service enterprise.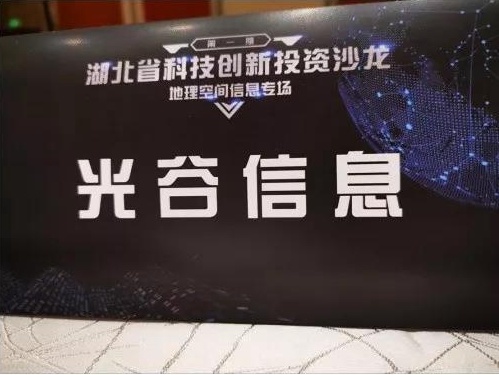 In the future, Optics Valley Information will take advantage of the east wind of the industry, with the support of local governments, relying on independent intellectual property rights and innovation capabilities, to strengthen the basic geographic information business, increase the scale of the geographic information business, and strive to grow into a geographic The national leader in the information industry!
---
information, geographic information, enterprise, listing, optical valley, expert, innovation, activity