Grasp the opportunity of IOT and boost the innovative application of MEMS -- Chairman Yang Yunchun attends the International Artificial Intelligence Summit Forum and China Internet of Things Application Summit
---
Recently, the "International Artificial Intelligence Summit Forum and China Internet of Things Application Summit" was held in Gongqing City, Jiangxi Province. This event was co-sponsored by the Institute of Microelectronics of the Chinese Academy of Sciences, the Chinese Academy of Sciences Holdings Co., Ltd., and the People's Government of Gongqingcheng City. More than 200 experts, scholars, and investors from home and abroad participated in the forum.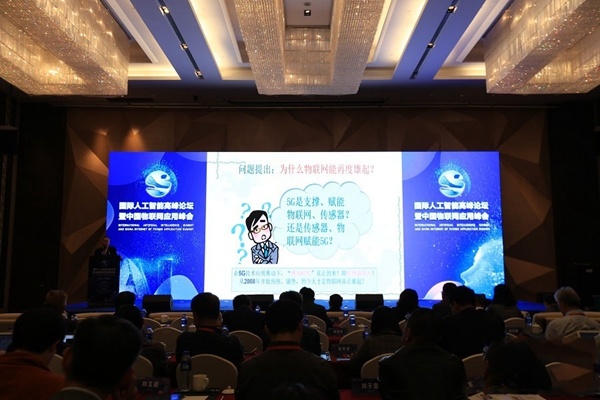 This activity takes "gathering insights and seeking common industrial development" as its theme, including 1 main forum, 6 sub-forums and Internet of Things application exhibition. Participating experts and scholars focused on hot topics such as the Internet of Things, integrated circuits, sensors, artificial intelligence, and future communications.
Dr. Yang Yunchun, Chairman of Naiwei Technology, delivered a speech at the main forum under the title of "Thinking on MEMS Industry and Collaborative Manufacturing", introducing the current situation and development trend of MEMS industry. From the perspective of MEMS sensor manufacturing, he analyzed the huge MEMS market demand driven by traditional consumer electronics and emerging innovative products and application markets, and aimed at the development characteristics of China's MEMS industry, the development mode of innovative MEMS industry of NW Technology is expounded.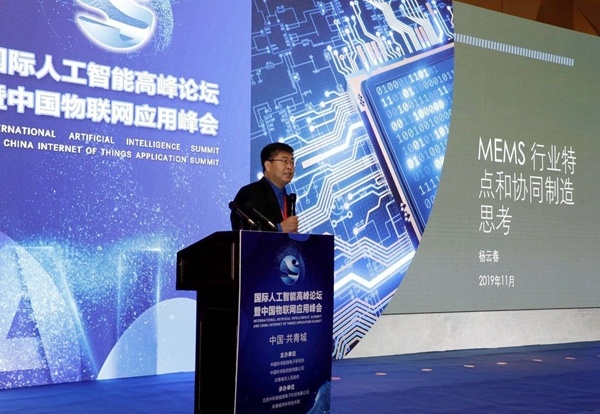 In his opinion, sensors that connect everything are becoming the core of realizing the intelligent era. The market composition of MEMS sensors in China includes automotive electronics, medical electronics, industrial control, consumer electronics, etc., from product development to manufacturing and application, there is still a significant gap between domestic MEMS companies and foreign countries in terms of industrial distribution, business scale, technical level, product structure, equipment level, engineering experience, etc., resulting in "large market, small supply, mainstream products rely on imports, and the development of high-end products. As a result of poor mass production, the process development link is the most important problem faced by domestic MEMS product companies.
Based on the above background, Neville Technology takes sensing technology as its core and has been actively deployed in the MEMS business field in recent years. The company first wholly acquired Sweden's Silex, the world's leading MEMS chip manufacturer, in 2016 and introduced advanced MEMS development technology and production technology. Relying on the technical foundation of Sweden's Silex, Neville Technology is currently jointly building an 8-inch MEMS international OEM line with the National Integrated Circuit Industry Fund in Yizhuang, Beijing. The OEM line represents the advanced manufacturing level and scale capacity in the global MEMS field, after completion and production, it will provide mature technical support and capacity guarantee for the process development and wafer mass production of MEMS products for customers in various industries around the world.
In the environment of rapid evolution of 5G AI, the important role of sensor technology as the front end of perception has been paid more and more attention. Based on the company's MEMS business sector, Neville Technology will accelerate the absorption and transformation of advanced technologies and technologies, and promote the technological innovation and industrial application development of MEMS sensors in the Internet of Things era.
---
application, mems, industry, sensor, technology, process, product, development