Beijing MEMS production line epidemic prevention and resumption of work, German general manager arrived in Beijing ahead of schedule to carry out work
---
According to Beijing's Notice on Flexible Work Arrangements for Enterprises in Beijing during the Prevention and Control of the Pneumonia Epidemic Infected by Novel Coronavirus, ordinary enterprises will resume work from February 10, 2020. On February 3, 2020, the Beijing Economic and Technological Development Zone issued 10 heavy measures to control the steady growth of the epidemic.
In order to speed up the construction of the project and respond to the government's call, the Beijing MEMS production line of Neville Technology has actively made various preparations to ensure the resumption of work on February 10. To this end, Dr. Wolfgang Beuck, the new general manager of Selex Beijing, flew to Beijing from Germany on February 5 to prepare for the relevant work in advance.
On February 10, 2020, the 8-inch MEMS base under construction in Beijing, a subsidiary of Neville Technology Holdings, began to resume work, and Dr. Wolfgang Beuck, General Manager of Sellex Beijing, presided over a resumption meeting, dr. Yang Yunchun, Chairman of Neville Technology and Serex Beijing, Mr. Yan An, Deputy General Manager of Serex Beijing, and production and manufacturing manager, ESH (Environment, Safety and Health) manager, chief financial officer, HR director, IT director and other personnel attended the meeting. The meeting of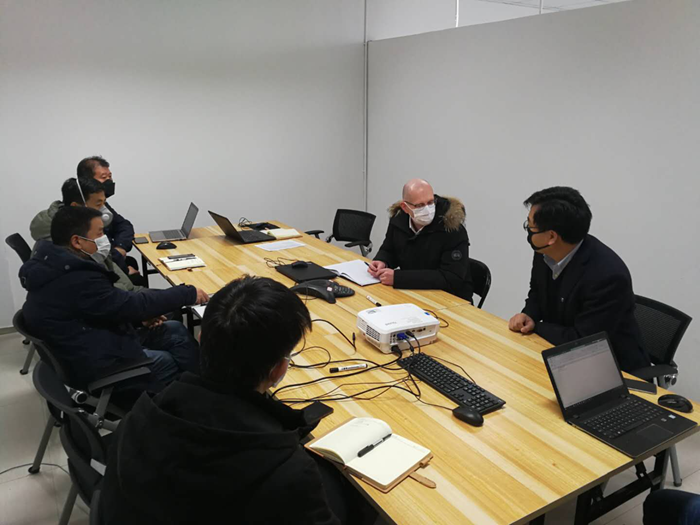 mainly discussed the work arrangements after the resumption of work, including the implementation of various epidemic prevention and control measures, the continued relocation, installation and commissioning of equipment, the completion of civil and mechanical and electrical engineering of MEMS base, the commissioning arrangement of each subsystem of factory affairs, capacity planning, financial support, manpower planning and IT system preparation. As a lithography machine and related equipment have been moved into before the festival, the factory system and ultra-clean room remain in operation during the Spring Festival.

Neville Technology Overseas Company is mainly located in Stockholm, Sweden, and will remain in operation during the Chinese Spring Festival. Domestic companies have resumed work one after another (telecommuting except for necessary matters) from February 3 according to the resumption documents issued by the local government. Among them, the Beijing MEMS production line and Neville Times Navigation Industry Base have resumed work from February 10. Since the outbreak, the company has taken effective prevention and control measures to track the health status of employees in real time. Up to now, all employees of the company and its subsidiaries have not produced confirmed or suspected cases of new coronavirus pneumonia (NCP). Dr. Wolfgang Beuck, General Manager of Xerex Beijing, is from Germany and graduated from University of Aachen. He has worked in Siemens (Siemens), Bosch (Bosch), Brose (Brose) and Hella (Hella) and other manufacturing companies in the past 25 years and held middle and senior management positions. Wolfgang Dr. Beuck has extensive experience in electrical and electronic manufacturing and related plant operations in Germany and China; he has been responsible for operating and increasing production capacity for Bosch, Hella and Brose in China; Wolfgang Dr. Beuck joined Nevis in December 2019, under the unified strategic deployment of Sellex International, it is responsible for the specific operation of Beijing's 8-inch MEMS production line, and will cooperate with Sweden's Silex to jointly develop the group's MEMS business.
---
mems, beijing, resume work, dr.