Neville Technology Helps GM Micro to Launch a New Generation of MEMS Silicon Wheat Chips and Prepare for Mass Production
---
Recently, through in-depth cooperation between the two sides, Neville Technology successfully helped General Micro Technology Co., Ltd. to launch a new generation of MEMS silicon-based microphone chips and prepare for mass production.
Through the cooperation with Silex Microsystems (hereinafter referred to as "Silex") , a wholly-owned subsidiary of Neville Technology, a 70dB differential, high signal-to-noise ratio and high AOP silicon-based microphone chip of General Microtechnology has realized the engineering batch verification of process setting machine; in the next stage, GM Micro plans to mass produce the chip in , a subsidiary of Neville Technology Holdings and the National Integrated Circuit Industry Fund, which participates in Sellex Microsystems (Beijing) (hereinafter referred to as "Sellex Beijing") Co., Ltd. Starting from the end of the second quarter of this year, GM Micro will provide customers with silicon-based microphones that can be evaluated and certified.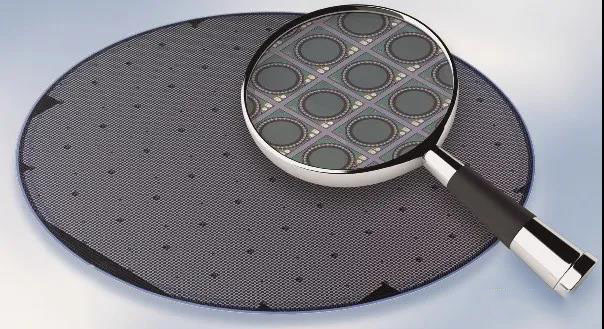 General Microtechnology is a high-tech enterprise that has successfully developed 70dB differential, high signal-to-noise ratio and high AOP silicon-based microphone chips in China. Among the 3. four 70dB silicon-based microphones that have been released worldwide, the chip size of the universal micro is much smaller than that of the same type of chip in the competition, and its core MEMS sensing chip is only 1.05x 1.05mm. Compared with the only 70dB competing silicon-based microphone chip with differential function, the size of the general-purpose microchip is also much smaller. Under this size, the universal micro can perfectly match the reference design of various end customers including TWS headphones, break the blank of domestic chip design manufacturers in the field of high-end silicon-based microphones, and make intelligent devices listen more "understand" and human-computer interaction more smooth and natural.

The technical team of General Microtechnology is led by Dr. Wang Yunlong, a pioneer of acoustic MEMS sensors in China, and has been rooted in acoustic MEMS for nearly 20 years. The company has gathered top experts in acoustic processing algorithms and sensor chips, combining the research and development of acoustic micro-sensors with algorithms and software based on artificial intelligence, starting from the acoustic principle, integrating MEMS sensor chips, algorithms, and digital signal processors or microprocessors, and opening up the entire industry chain from sensor chips to modules, it solves the core problems of wake-up, low-power standby, cocktail party and so on in voice interaction. Universal Micro uses a single-chip approach to provide customers with standardized hardware and software end-side voice entry solutions.
The goal of Universal Micro Future is to integrate micro acoustic sensors, acoustic processing algorithms, end-side fuzzy speech recognition, end-side voiceprint recognition, etc. into an artificial intelligence chip, and provide it to customers in the form of a single chip product, providing end customers with unparalleled human-computer interaction experience.
Sweden Silex, a wholly-owned subsidiary of Neville Technology, was established in 2000. It has long focused on MEMS chip process development and wafer manufacturing, and has the world's advanced pure MEMS foundry process and growing foundry capacity. Since 2012, Silex has remained in the first echelon of MEMS wafer foundry in the world. In the 2018 ranking of global MEMS wafer manufacturers, Sweden Silex continues to rank second among pure manufacturers and fourth among manufacturers, and ranks among the top five in the world along with STMicroelectronics, TELEDYNE DALSA, SONY and TSMC.
Celex Beijing was established in December 2015. It is jointly invested by Neville Technology and the National Integrated Circuit Industry Fund. It has its own ultra-clean workshop area of more than 9000 square meters and has an advanced 8-inch MEMS international contract manufacturing production line in the industry. The production line represents the leading level and large-scale production capacity in the MEMS field and is expected to be officially put into operation in 2020.
---
chip, mems, acoustic, microphone, silex