Saiwei Electronics Launches Staff Group Building Activities
---
The summer heat has passed, and the night wind is cool. In the crisp autumn days, the Securities Investment Law Department, Finance Department, and Audit Department of Beijing Sai Microelectronics Co., Ltd. jointly organized the first outdoor group building event in 2020. In early autumn and September, let everyone take the opportunity of group building to leave the hustle and bustle of the city and enjoy the wonderland with mountains and water. The purpose of this activity is to relieve the work pressure of employees, enhance the communication and cooperation between employees, and increase the cohesion and centripetal force of the team.
After work on September 18, everyone drove to Shidu Scenic Area and started a weekend tour. Shidu Scenic Area is located in the southwest of Fangshan District, Beijing, with green mountains, gurgling water and bird sounds. The scenery is beautiful and fascinating. Here, everyone experienced the blood boiling of the real CS, the leap of the canyon flying man, the fast speed of the kart, and the thrilling excitement of standing on the glass plank road overlooking the beautiful scenery of the mountain...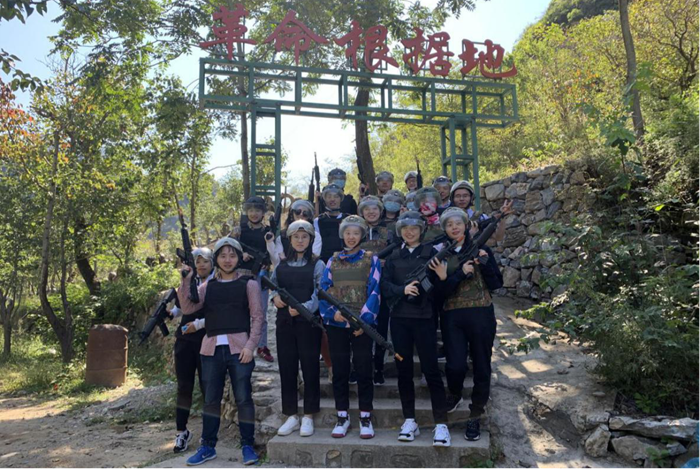 10 ferry group building group photo
this group building activity, everyone talked, laughed and took care of each other all the way, not only released the pressure of work and life, but also enabled each other to have more communication and understanding, it promotes the tacit understanding and assistance between the teams and enhances the cohesion of the whole team. I believe that everyone will put into work with a more full spirit and positive attitude, forge ahead and create good results!
---
League building, Shidu, Team, Activity, Cohesion