Sai Microelectronics Participate in the World and China MEMS Industry Conference
---
MEMS World Summit (MWS) /MEMS World Summit-Munich, Germany
Recently, the MEMS World Summit (MWS) 2020 was held in Munich, Germany. MEMS World Summit (MWS) is an elite and exclusive invitation conference for leading MEMS manufacturers, equipment vendors, material suppliers, and research institutions. The Summit is attended by responsible executives of leading semiconductor manufacturers, equipment and materials suppliers, who are at the forefront of driving rapid innovation and technological progress in an ever-changing industry. MWS provides an unparalleled platform to drive innovation and growth in the MEMS industry by driving innovation, business and investment opportunities across the entire microelectronics supply chain.

Silex International & Silex Microsystems Vice President of Sales and Business Development Tomas Bauer
As a leading manufacturer in the global MEMS manufacturing industry, Mr. Thomas Bauer, senior vice president of sales and business development of Silex International, a wholly-owned subsidiary of Sai Microelectronics, and Sweden's Silex Microsystems, were invited to attend the conference and deliver a keynote speech. Mr. Thomas Ball has been with Silex since 2004, where he has been instrumental in Silex's global wafer fabrication strategy by successfully combining sales strategies with complex technology solutions and manufacturing services.
At this conference, Mr. Thomas Bauer delivered a speech on the topic of "A New Era of Growth of MEMS Wafer Factories". He pointed out that at present, Silex has not only completed the upgrading and expansion of Fab1 & 2 in Sweden, but also just completed the construction of Fab3 in Beijing, which can meet the most challenging foundry needs of mass production customers in the industry and has sufficient potential to continuously develop its business, representing innovative MEMS and sensors for all types of manufacturing, large foundries are actively responding to the growing market demand.
In his view, the MEMS industry is about to enter a new era of scale expansion. By distributing development and mass production to multiple locations around the world, it is conducive to the development of highly innovative MEMS manufacturing process technologies. At the same time, products suitable for high-volume application scenarios can finally be manufactured on a large scale within the same manufacturing range, which can eventually meet the expected market growth demand. In order to establish effective multi-fab operations, large foundries need to rely on their deep MEMS knowledge and experience in process management, including developing tools and protocols to support products from concept to mass production, and to safeguard all aspects of the operational process. Silex International is constantly working on this.
China MEMS Manufacturing Conference-Suzhou, China
2020 China MEMS Manufacturing Conference
Recently, the "2020 China MEMS Manufacturing Conference" was held in Suzhou International Expo Center. China MEMS Manufacturing Conference (China MEMS) aims to gather global MEMS manufacturing industry resources, build a brand conference in the MEMS field, strengthen the linkage between MEMS design, research and development, processing and manufacturing, packaging and testing, promote the vertical integration of industrial resources with MEMS manufacturing as the main line, promote talent gathering, technological innovation and achievement transformation in China's MEMS industry, and accelerate the breakthrough of the development bottleneck in China's MEMS manufacturing field. Today, China MEMS Manufacturing Conference (China MEMS) has been successfully held for two sessions and has become one of the most influential conferences in China's MEMS industry.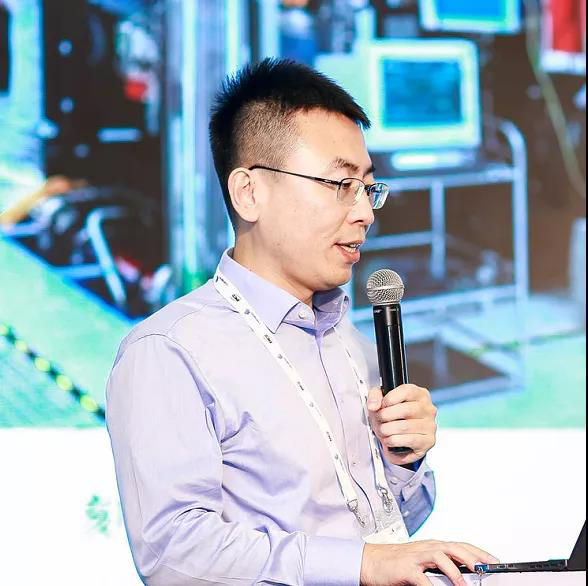 Silex International & Silex Microsystems China Sales Director Qin Yuping
In this conference, Silex International, a wholly-owned subsidiary of Saiwei Electronics, and Tan Yuping, China Sales Director of Sweden Silex Microsystems, were invited to speak and gave a systematic and comprehensive introduction to Silex, including the development history, business structure, core competitiveness, industrial chain links, market position and FAB1-3 of Silex, as well as the characteristics of MEMS devices, basic processes and typical applications.
Sai Microelectronics takes semiconductor business as its core and faces the era of Internet of Things and artificial intelligence under the background of high-frequency communication. On the one hand, it focuses on developing MEMS process development and wafer manufacturing business, on the other hand, it actively distributes GaN materials and device business, and is committed to becoming a well-known semiconductor technology enterprise group based on local and international development.
Sweden Silex Microsystems Factory

Beijing Silex Microsystems Factory
Sweden Silex, a wholly-owned subsidiary of Sai Microelectronics, was established in 2000. It has long focused on MEMS chip process development and wafer manufacturing, and has the world's advanced pure MEMS OEM process and expanding OEM capacity; sweden Silex is the world's leading foundry manufacturer of MEMS chips (communications, biomedicine, industrial science, consumption, etc.); Since 2012, Sweden Silex has remained in the first echelon of MEMS wafer foundry in the world. Other manufacturers of the same magnitude are STMicroelectronics, TELEDYNE DALSA, SONY and TSMC respectively. In 2019, Sweden's Silex ranked first in the global MEMS foundry rankings and recorded the highest growth rate in the industry that year, while, due to its outstanding performance in the MEMS foundry field, Sweden's Silex entered the top 30 global MEMS manufacturers in 2019 for the first time (ranked 30th).
Based on the judgment of the global market demand prospect and the domestic industrial chain situation, Saiwei Electronics completed its wholly-owned acquisition of Sweden's Silex in 2016 and actively introduced the National Integrated Circuit Industry Fund. The two sides jointly invested in the construction of the "8-inch MEMS International OEM Line" of Saiwei Microsystems Technology (Beijing) Co., Ltd. in Beijing Economic and Technological Development Zone ". This production line represents the advanced level and scale capacity in the global MEMS field. After reaching production capacity, it will form a production capacity of 8-inch MEMS wafers of 30000 wafers per month, which can provide mature technical support and capacity guarantee for the research and development and mass production of global MEMS products.
On September 29, 2020, Silex Beijing's "8-inch MEMS International OEM Line" was put into production and held a grand line-through celebration. With the completion of the upgrading and expansion of Swedish MEMS production lines, Saiwei Microelectronics has already owned 8-inch MEMS production lines with advanced industry and high-quality operation in Stockholm, Sweden and Beijing, China. At the same time, Beijing MEMS production lines can provide standardized scale production capacity, which is conducive to the company's further expansion of the global market, especially the Asian market, combining advanced technology and scale production capacity, and better serving downstream customers, at the same time, it continues to expand the competitive advantage of the company's MEMS business and continues to maintain its global leading position in the MEMS pure foundry field.
---
mems,silex, manufacture, global, sweden, contract manufacturing, china