Join hands to plant the science and technology tree long love to accompany the fruit-Sai micro-electronic MEMS business signed a landmark order.
---
Recently, Sweden Silex Microsystems, a wholly-owned subsidiary of Saiwei Electronics, signed an order with a strategic customer A in the biomedical field for the execution period 2021-2022 with an execution amount in the range of 15.456 million -34.776 million euros. According to the exchange rate median price announced by the Bank of China on November 6, 2020, it is about 0.121 billion -0.273 billion RMB, accounting for 17%-38% of the company's total operating income in 2019. The reason why the contract execution amount is a range but not a fixed amount is that during the execution of the order, the customer can choose the customized combination of products and services provided by Silex according to their specific needs, so the final settlement amount is to be determined. The strategic customer in the biomedical sector has paid an upfront payment of € 6.5 million, with the remainder to be paid on a batch delivery basis for products and services. Sai Microelectronics will actively organize resources to ensure the smooth provision of products and services. Under the terms of the order, Silex Sweden keeps confidential the parties to the order and the specific business information. Company
A has been developing for more than ten years and is the world's leading manufacturer in the field of third-generation DNA/RNA sequencing technology. The sequencing equipment developed by it has outstanding advantages such as portability, real-time, and low cost. It is used in disease/pathogen monitoring, Environmental monitoring, food chain monitoring, microgravity biology and other fields can carry out fast and simple bioanalysis, and it has also begun to apply and play a role in the current global response to COVID-19 epidemic.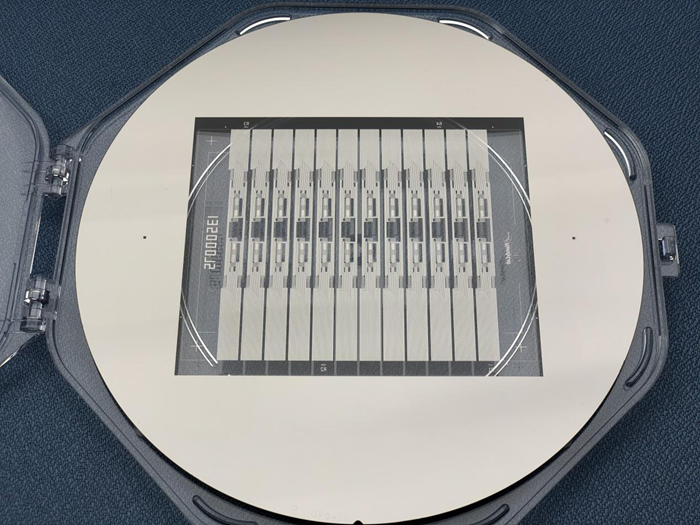 MEMS-based laboratory on chip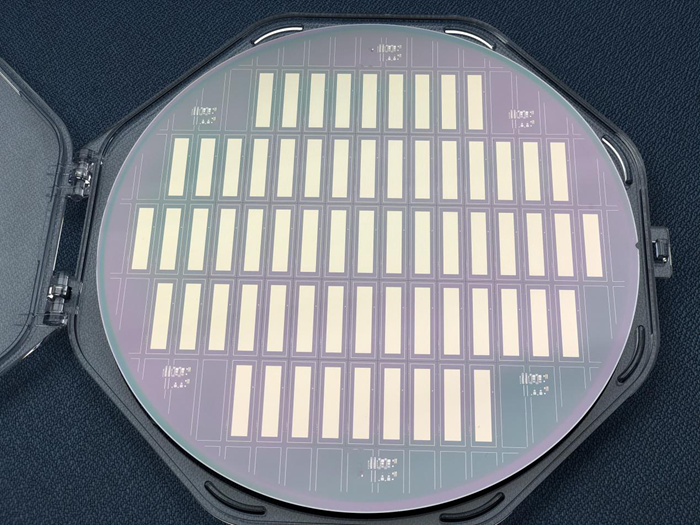 DNA sequencing chip
Sweden Silex has established a close strategic partnership with Company A since its establishment, and has been providing Company A with professional MEMS chip process development and wafer manufacturing services. With the continuous maturity and iteration of core MEMS chip technology, Company A's terminal products have also continuously improved their technical performance, the ease of use of technology continues to improve, and the field of technology applications continues to expand. In the past ten years, the amount of cooperation between the two parties has increased from hundreds of thousands of yuan to tens of millions of yuan, showing an exponential growth trend. The signing of this order marks that Company A's third-generation DNA/RNA sequencing equipment has entered the mature mass production stage.
The cooperation process between Sweden Silex and Company A is very representative. From North American science and technology capital to British academic center, from European manufacturing power to Asian emerging economy, from cutting-edge life science to daily entertainment consumption, from mature industry giants to innovative creative teams, the company has been patiently accompanying many entrepreneurial teams or companies while serving giant enterprises, and through years of close cooperation with each other, emerging companies in various fields are constantly switching from the process development stage to mass production or even mass production stage, and due to the continuous growth of global MEMS applications, the development of customers in these segments is often explosive, which can provide great development potential for the sustainable development of the company's MEMS business. With the completion of the upgrading and expansion of the Swedish MEMS production line and the completion of the Beijing MEMS production line, Sai Microelectronics also has a strong foundation for MEMS business expansion.
Beijing Sai Microelectronics Co., Ltd. takes semiconductor business as its core and faces the era of Internet of Things and artificial intelligence. On the one hand, it focuses on developing MEMS process development and wafer manufacturing business. On the other hand, it actively distributes GaN materials and device business and is committed to becoming a well-known semiconductor technology enterprise group based on local and international development. The company's current main products and business include MEMS chip process development and wafer manufacturing, GaN epitaxial material growth and device design, downstream applications include communications, biomedicine, industrial science, consumer electronics and so on. The company has a global presence and serves customers including global DNA/RNA sequencer giants, new ultrasound equipment giants, network communications and applications giants, infrared thermal imaging technology giants, lithography machine giants, network search engine giants, consumer electronics giants, industrial giants, and leading companies in the industrial and consumer segments.

---
technology, giant, mems, business, silex, technology, sequencing