Building a world-class MEMS foundry service platform based on strong common key process manufacturing technology-Chairman Yang Yunchun attended the 2020 (12th) International Symposium on Sensor and MEMS Industrialization Technology (and Achievement Exhibition)
---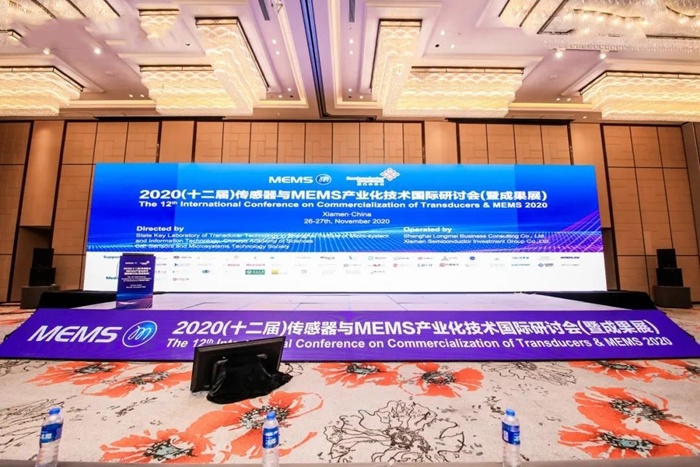 Recently, it was hosted by the State Key Laboratory of Sensor Technology of Shanghai Institute of Microsystem and Information Technology, Chinese Academy of Sciences, and the Sensor and Microsystem Technology Branch of the Chinese Institute of Electronics. The "2020 (12th) International Symposium on Sensor and MEMS Industrialization Technology (and Achievement Exhibition)" hosted by Xiamen Semiconductor Investment Group Co., Ltd. and Shanghai Longmei Business Consulting Co., Ltd. was held in Xiamen, China.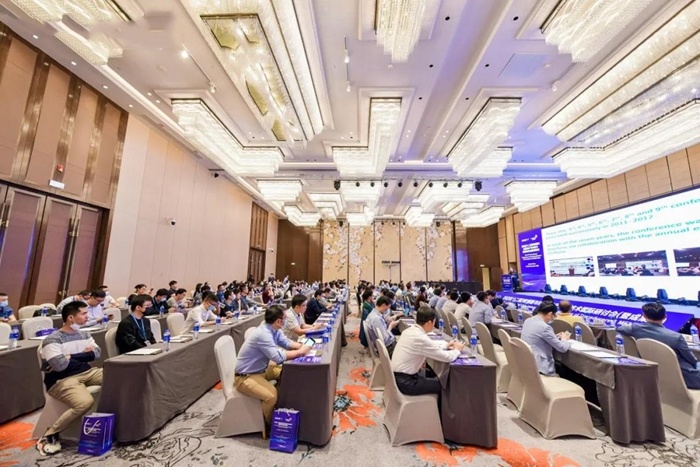 This forum invited well-known experts from the field of sensors and MEMS, universities, sciences, research institutes, institutes, and enterprise research and development leaders from MEMS & Sensor and IoT industry chains to deliver keynote speeches. Yang Yunchun, chairman of
Sai Microelectronics, delivered a speech at the meeting on the topic of "Building a world-class MEMS foundry service platform based on strong common key process manufacturing technology. In his view, MEMS devices (sensors, drivers, etc.) have been widely used in modern society at present. From traditional aviation navigation, industrial control, biomedical treatment, mineral source exploration, consumer electronics, security monitoring, to the currently popular 5G & 6G high-frequency communication, artificial intelligence, unmanned driving, and Internet of Everything (IOT), the types of MEMS products have reached thousands, many "customized" process manufacturing technologies corresponding to products have been produced, and they have also posed severe challenges to MEMS manufacturing companies, especially MEMS foundry companies.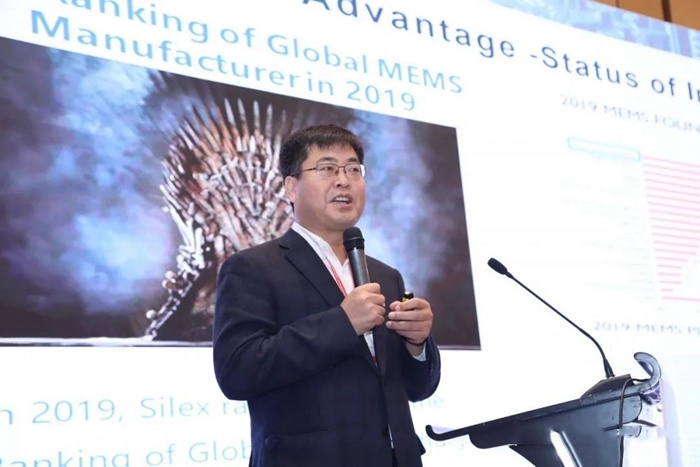 Sweden Silex Microsystems, a wholly-owned subsidiary of Sai Microelectronics, systematically analyzes and classifies the manufacturing technology of MEMS products, extracts and compares the key manufacturing processes of each product, and further obtains common key processes. Then focus on research and development of these processes, IP deployment, and gradually build a modular large-scale MEMS process manufacturing system. At present, these initiatives have paid off: after ranking 2nd in 2018, Silex continued to achieve the highest growth rate in the industry in 2019, ranking 1st in the global MEMS contract manufacturer and entering the top 30 of the global MEMS manufacturers for the first time.
Silex has been in operation for nearly 20 years since its establishment in 2000, and has been focusing on process development and wafer manufacturing of MEMS chips. Through long-term R & D investment and operation practice, it has accumulated extremely high technical barriers. By the end of June 2020, it has 16 MEMS software copyrights and 147 patents. It has gradually mastered many process technologies and process modules with international leading competitiveness in the industry, such as through silicon via hole, wafer bonding, deep reactive ion etching, etc., and has the most advanced process platform of through silicon via insulation layer in the industry at present, with more than 10 years of mass production history, more than hundreds of thousands of wafers and more than 100 different products, the technology can be transplanted to 2.5D and 3D wafer-level advanced packaging platforms. We have provided more than 400 MEMS chip process development services for global manufacturers, and have produced a variety of MEMS products including micromirrors, microneedles, silicon photonics, laboratory-on-chip, microbolometers, oscillators, atomic clocks, ultrasound, pressure sensors, accelerometers, gyroscopes, silicon microphones, etc.
In 2016, Saiwei Electronics completed its controlling acquisition of Silex at a price of 0.75 billion yuan. Silex became a wholly-owned subsidiary of Saiwei Electronics and was also the core factory and technology and market support platform of Saiwei Electronics MEMS business segment. On September 29, 2020, Silex Beijing "8-inch MEMS International OEM Line" was put into production. With the completion of the upgrading and expansion of Sweden's MEMS production line, Saiwei Electronics has both advanced and high-quality 8-inch MEMS production lines in Stockholm, Sweden and Beijing, China. The Beijing MEMS production line can provide standardized scale production capacity, which is conducive to the company's construction of a world-class MEMS contract manufacturing service platform, further expanding the global market, especially the Asian market, better serving downstream customers, and continuing to expand the company's competitive advantages in MEMS business, continue to maintain its global leading position in the field of MEMS pure foundry.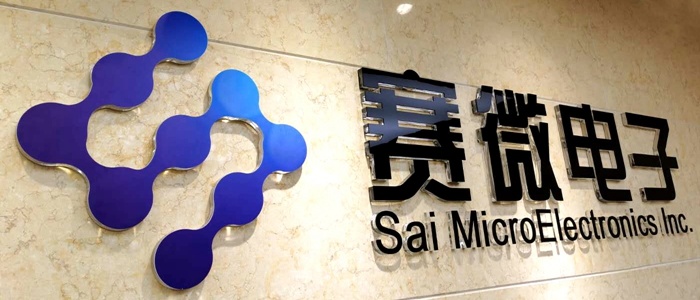 In recent years, the global sensor market has maintained rapid growth. Under the background of good application prospect of MEMS sensors and accelerated localization process, Saiwei Microelectronics takes semiconductor business as its core and faces the era of Internet of Things and artificial intelligence. On the one hand, it focuses on developing MEMS process development and wafer manufacturing business. On the other hand, it actively distributes GaN materials and devices business and is committed to becoming a well-known semiconductor technology enterprise group based on local and international development.
---
technology, mems, process, manufacturing, foundry, global, microelectronics, silex, products