Top of the list! Feina Jingwei won the first prize in the enterprise group of the 4th "Beidou" Innovation and Entrepreneurship Competition
---
On April 26, 2021, the 4th "Beidou" Innovation and Entrepreneurship Competition National Finals and Awards Ceremony was held in Beijing. This competition is sponsored by Zhongguancun Spatial Information Industry Technology Alliance and Zhongguancun Broadband Wireless Private Network Application Industry Association. Chen Xuegeng, academician of the Chinese Academy of Engineering, Zhang Quande, secretary general of the China Satellite Navigation and Positioning Association, Wang Zengning, secretary general of the China Geographic Information Industry Association, Wei Zheng, secretary general of the China Remote Sensing Application Association, Cao Chong, director of the expert Committee of the Zhongguancun Spatial Information Industry Technology Alliance, and other industry experts, as well as national enterprises More than 100 people including institutions, university teachers and students, investment institutions, social organizations and media representatives attended. After fierce competition, the Feina Jingwei Femto-F1 compact fiber optic gyro ultra-tight integrated navigation system project won the first prize in the enterprise group.

Femto-F1 is a high-performance, ultra-compact GNSS fiber-optic gyro integrated navigation system newly developed by Feina Jingwei Company. Using the fast carrier phase ambiguity resolution technology and multipath suppression algorithm of independent intellectual property rights, it can quickly and accurately solve the centimeter-level position information, can receive multiple ground reference station RTCM data at the same time, and support short, medium and long baseline RTK solution. The use of high-reliability closed-loop fiber optic gyroscopes and accelerometers, through a number of compensation technology to ensure measurement accuracy, can adapt to a variety of application scenarios.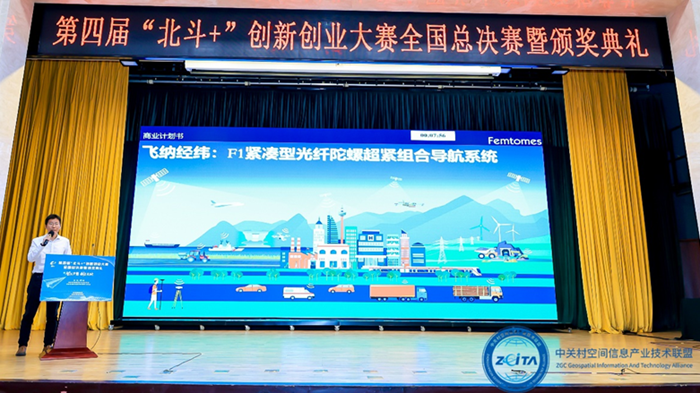 Feina Jingwei is a holding subsidiary of Beijing Sai Microelectronics Co., Ltd. It is a start-up high-tech enterprise focusing on the research and development, production and sales of high-performance navigation and positioning core algorithms, core devices and high-end navigation and positioning core products. It has a number of core technologies in the field of high-precision satellite navigation and multi-sensor fusion navigation, and its product accuracy covers millimeter, centimeter and sub-meter levels. It meets the positioning requirements in various fields such as lane-level navigation, unmanned aerial vehicle (UAV), precision machinery control, precision agriculture, crop health monitoring, agricultural remote sensing, construction engineering, measurement, surveying and mapping, deformation monitoring, etc. At present, the company has more than 30 software copyrights, and a number of patents are under application. In 2019, the company obtained Zhongguancun high-tech enterprise certification. Our philosophy is excellence, respect for individuals, customer achievement, and hope to grow with customers, partners and employees.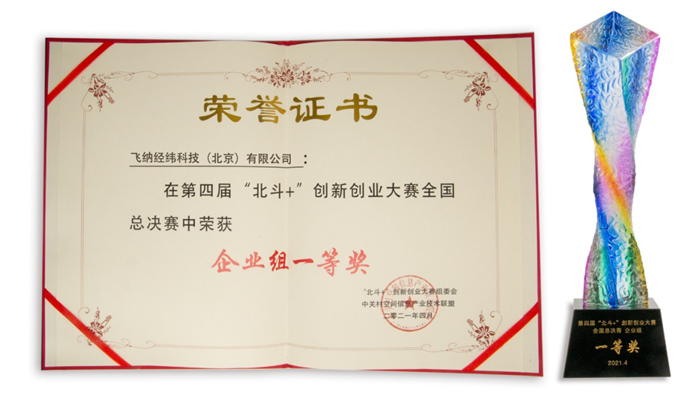 ---
Enterprise, Navigation, Zhongguancun, Multiple, Technology, Positioning, Application, Secretary-General, Optical Fiber