Sai Microelectronics Beijing 8-inch MEMS International OEM Line Starts Mass Production!
---
On June 10, 2021, the "8-inch MEMS International OEM Line" (Beijing FAB3) of Selex Microsystems Technology (Beijing) Co., Ltd. jointly invested by Beijing Sai Microelectronics Co., Ltd. and the National Integrated Circuit Industry Investment Fund officially started mass production. Dr. Yang Yunchun, Chairman and General Manager of Sai Microelectronics, went to Beijing FAB3 to witness and congratulate the engineer team. Chairman Yang Yunchun of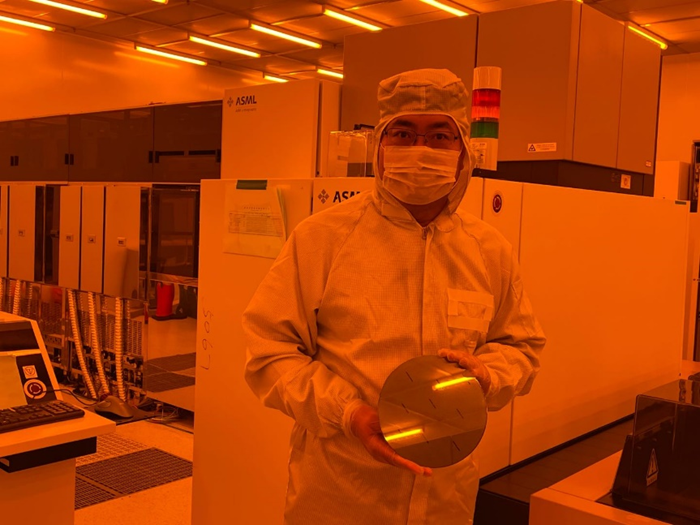 holds the 8-inch MEMS silicon wafer
produced by Beijing FAB3. The first chip successfully produced by Beijing FAB3 is a MEMS microphone chip from General Micro Technology Co., Ltd. (GMEMS). This chip has high signal-to-noise ratio and high AOP characteristics, which is consistent with the performance of the same model chip manufactured by FAB in Sweden. MEMS microphone based on this chip package has excellent performance, it is comparable to similar products of internationally renowned sensor companies such as Lou's Electronics and Infineon. After rigorous wafer-level performance testing by General Microtechnology and performance testing and reliability verification of MEMS microphones, it is confirmed that the finished product performance meets the design specifications and is consistent with the key performance of MEMS microphones based on chip packages manufactured by FAB in Sweden. At the same time, the first batch of wafers manufactured by FAB3 is at the same level as the Swedish FAB1 & 2, and mass commercial production has begun.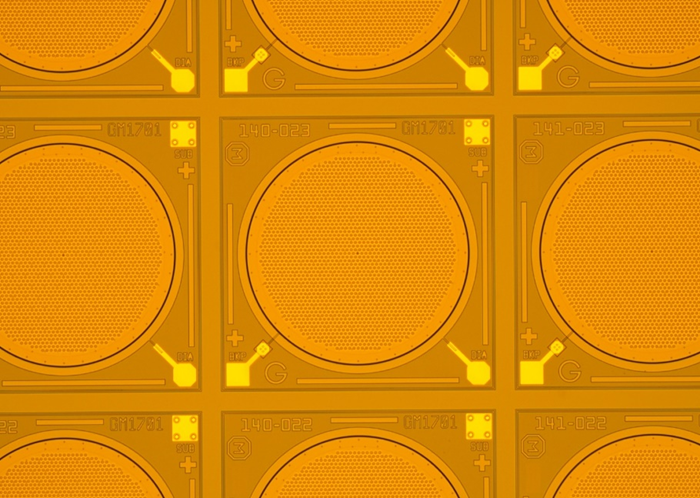 GMEMS Silicon Microphone Chip under Microscope (1.05*1.05mm)
General Micro Technology is a leading MEMS sensing chip supplier in the world. Its technical team is led by Dr. Wang Yunlong, a pioneer of domestic acoustic MEMS sensors, and has taken root in acoustic MEMS for nearly 20 years. General Micro has gathered the world's top experts in acoustic processing algorithms and sensor chips. It combines the research and development of acoustic micro sensors with algorithms and software based on artificial intelligence. Starting from the acoustic principle, it integrates MEMS sensor chips, algorithms, and digital signal processors or microprocessors, and opens up the entire industrial chain from sensor chips to modules, it solves the core problems of wake-up, low-power standby, and cocktail party effects in voice interaction. The MEMS chips developed by GMEMS have been mass-produced in China for the first time, filling the most critical and important link for the establishment of a complete domestic supply chain system.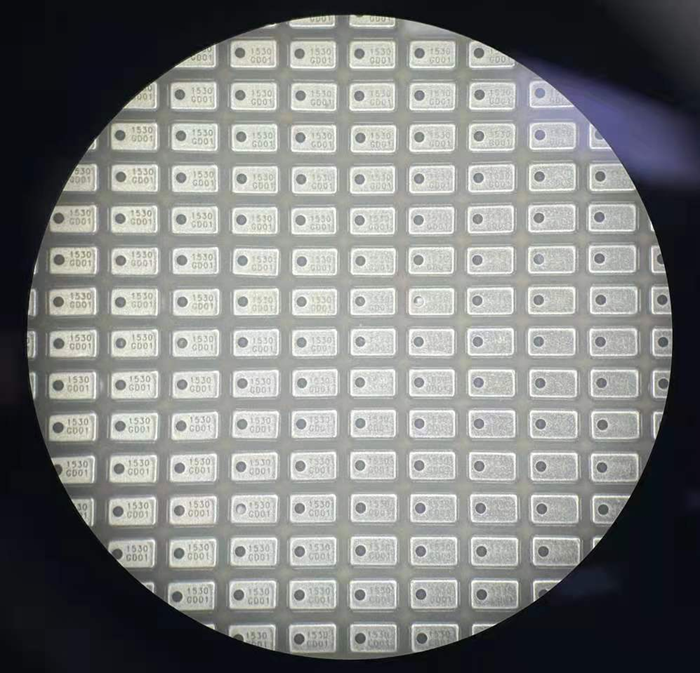 GMEMS silicon microphone under microscope (2.75x 1.85x 0.98mm)
In recent years, in the complex international political and economic environment, small chips have touched the hearts of hundreds of millions of compatriots. It has not only triggered a nationwide upsurge of discussion and reflection, awakened the whole society's respect and admiration for science and craftsmanship, but also inspired batch after batch of Chinese children to join the semiconductor industry, one step at a time, continue to struggle hard to break the card neck field. Among the many busy efforts, Sai Microelectronics is one of those who work silently and step by step.
In May 2015, Sai Microelectronics realized the IPO of GEM. In August of the same year, the company started the acquisition of Silex in Sweden.
In July 2016, Saiwei Electronics completed the acquisition of Silex, Sweden; In November of the same year, the company launched a fixed increase and invested in the FAB3 production line in Beijing in a joint venture with the National Fund.
In September 2017, Sai Microelectronics raised $0.7 billion through an entrusted loan, all of which was invested in the construction of the FAB3 production line (later returned in May 2019).
In February 2019, Sai Microelectronics completed a fixed increase in financing of 1.207 billion yuan, all of which was invested in the construction of the FAB3 production line.
In December 2019, Sai Microelectronics Beijing FAB3 moved into the first device.
In September 2020, Sai Microelectronics Beijing FAB3 built a pass-through line.
In June 2021, Sai Microelectronics Beijing FAB3 completed the completion acceptance and officially started mass production.
Difficulties and hardships, Yu Ru Yu Cheng. There is no shortcut to success. From a wasteland to a brand-new factory rising from the ground, with the belief that "the winner is strong, and the winner is strong", Saiwei Electronics has overcome talents, technology, technology, equipment, research and development, management, capital, etc. Difficulties in all aspects, finally come true. Of course, from conception to reality, it is inseparable from the strong support of all shareholders of the company, the firm trust of the company's partners, and the unremitting efforts of all employees of the company; at the same time, it is also inseparable from the central government, Beijing and the economic development zone. Leaders at all levels, departments at all levels, and grassroots units have given their full support to Saiwei Electronics and Selex Beijing.
Chairman Yang Yunchun once lamented that the outbreak of the new crown epidemic, which began in 2020, has been effectively controlled under the strong prevention, control and governance of the Party and the government, and has made achievements that have attracted the attention of the world, setting an example for the world, and the people of the country are proud and proud from the heart. However, in the semiconductor industry, especially the key technology and key equipment manufacturing, China is still subject to people everywhere. Can't help but ask, what kind of era is this? This is an era when our semiconductor industry is "stuck"; this is an era when the domestic semiconductor industry is blooming everywhere and competing; this is an era when opportunities and challenges coexist, full of infinite possibilities. Our products, technologies and processes know no national boundaries; our direction of reform and opening up and internationalization will not change; our determination to cooperate with outstanding enterprises and teams around the world and serve the community with a shared future for mankind will not waver. We need to maintain our concentration, do our own thing, iterate quickly, narrow the gap, serve the industry, serve the whole society, and serve all mankind.
Sai Microelectronics takes semiconductor business as its core and faces the era of Internet of Things and artificial intelligence under the background of high-frequency communication. On the one hand, it focuses on developing MEMS process development and wafer manufacturing business. On the other hand, it actively distributes GaN materials and device business and is committed to becoming a well-known semiconductor technology enterprise group based on local and international development.
Based on the judgment of the global market demand prospect and the domestic industrial chain situation, after the wholly-owned acquisition of Sweden's Silex in 2016, SAIC Microelectronics actively introduced the National Integrated Circuit Industry Fund, digested and absorbed the international leading technology through the independent establishment of domestic production lines, cultivated a first-class comprehensive MEMS engineering team through comparative research and development and production, and built a global technology-leading MEMS production line and industrialization platform, further establish industry technical barriers to enhance the company's core competitiveness.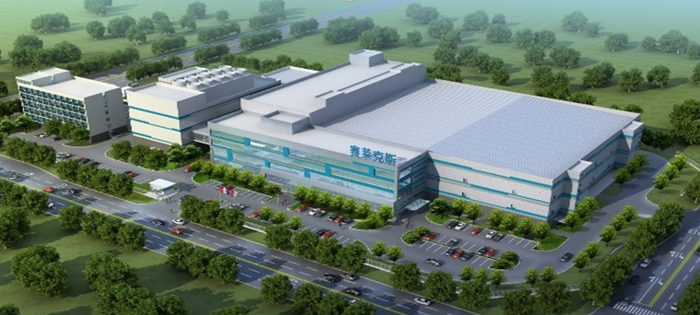 Beijing 8-inch MEMS International OEM Line Design Effect Diagram
This time Beijing FAB3 has been mass produced, allowing Saiwei Electronics to have advanced and high-quality 8-inch MEMS production lines in Stockholm, Sweden and Beijing, China. At the same time, Beijing FAB3 can provide standardized scale production capacity, which is conducive to the company's further expansion of the global market, especially the Asian market, combining advanced technology and scale production capacity, better serve downstream customers, while continuing to expand the company's competitive advantage in the MEMS business, and continue to maintain its global leading position in the MEMS pure foundry field.
The official mass production of the 8-inch MEMS International OEM Line in Beijing is an important milestone achieved by Saiwei Electronics over the past six years of hard work, and it is also the key turning point and starting point for Saiwei Electronics from MEMS "boutique factory" to "mass production factory. Saiwei Electronics welcomes cooperation with MEMS designers in various fields around the world, especially in China, to contribute to the independent development of China's MEMS industry.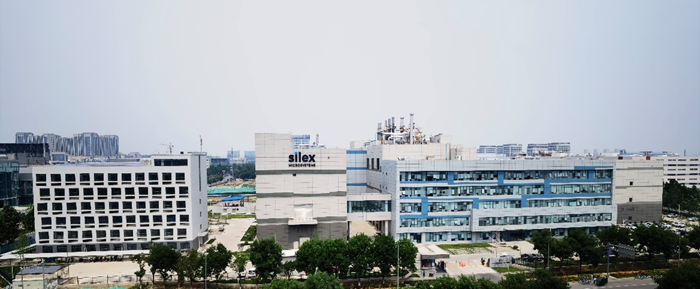 Beijing 8-inch MEMS International OEM Line Completed Real Scene
---
international, mems, microelectronics, beijing, chip, fab3, company, sweden, mass production