Learn from the glorious tradition of the older generation and be the red descendant of the new era.
---
In order to further promote the party history learning and education activities, strengthen the party spirit concept and responsibility of the company's party members, and stimulate the passion and motivation to face difficulties and forge ahead, on the afternoon of May 28, Saiwei Electronics Party Branch invited Comrade Gong Yunpeng, a researcher of China Aerospace Science and Industry Group, to give a wonderful party lesson to all party members and masses of the branch with the theme of "Inheriting the Red Gene and Committing Science and Technology to the Country.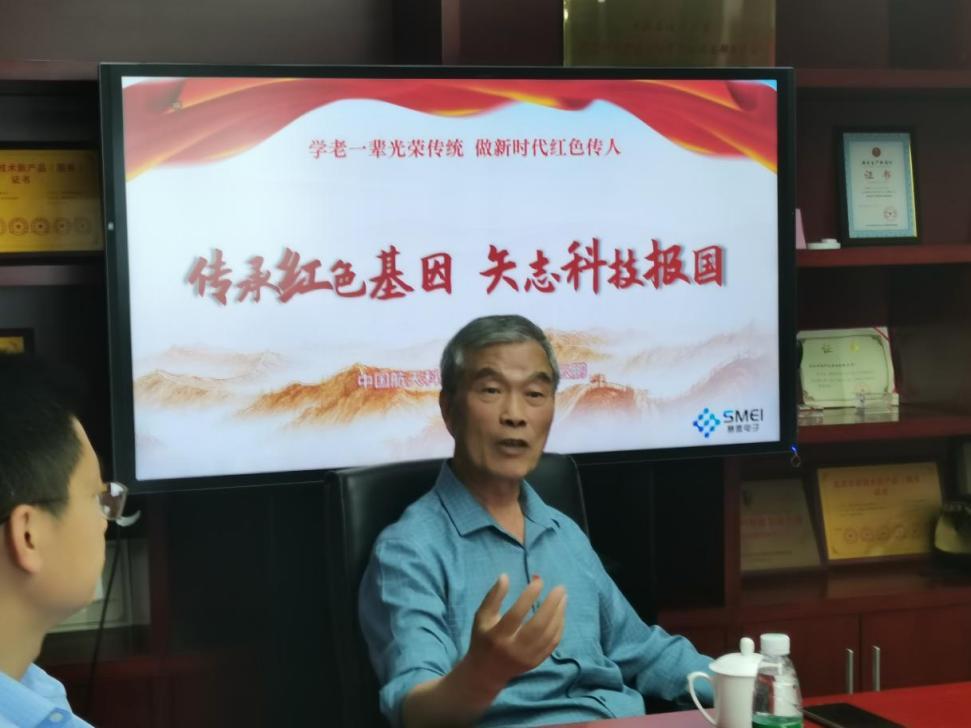 Comrade Gong Yunpeng, in combination with his more than 50 years of struggle, started from the trivial matters in his work and life, and used vivid examples and simple words to tell everyone how to stick to his original intention and how to be a good communist, it shows the persistence and responsibility of an old party member and expert for decades. Comrade Gong Yunpeng's narration aroused strong resonance with everyone, and they had in-depth exchanges with Comrade Gong Yunpeng on related topics. The discussion was enthusiastic and the atmosphere was active.
By listening to the "original heart" of an old party member, he was moved by hardships and sacrifices, but what he felt more from it was a powerful force-lofty ideals and beliefs, strong will and deep Family and country feelings. Everyone said one after another that they should inherit and carry forward the glorious tradition of the older generation, integrate their spirit into their own blood, interpret their original intention in their own posts, and sharpen their mission in their efforts.
---