Hold a special organization life meeting
---
According to the unified arrangement and deployment of the Xicheng Park Working Committee, on the afternoon of July 16, the Party branch of Saiwei Electronics organized a special organization life meeting to thoroughly study and implement Xi Jinping's new era of socialism with Chinese characteristics and the spirit of General Secretary Xi Jinping's "July 1" important speech, focus on the theme of the meeting, closely integrate with reality, comprehensively check and analyze, and earnestly carry out criticism and self-criticism. Party branch secretary Guo Pengfei presided over the meeting, and director Li Xuefeng of Xicheng Park Working Committee attended the meeting to guide. Before the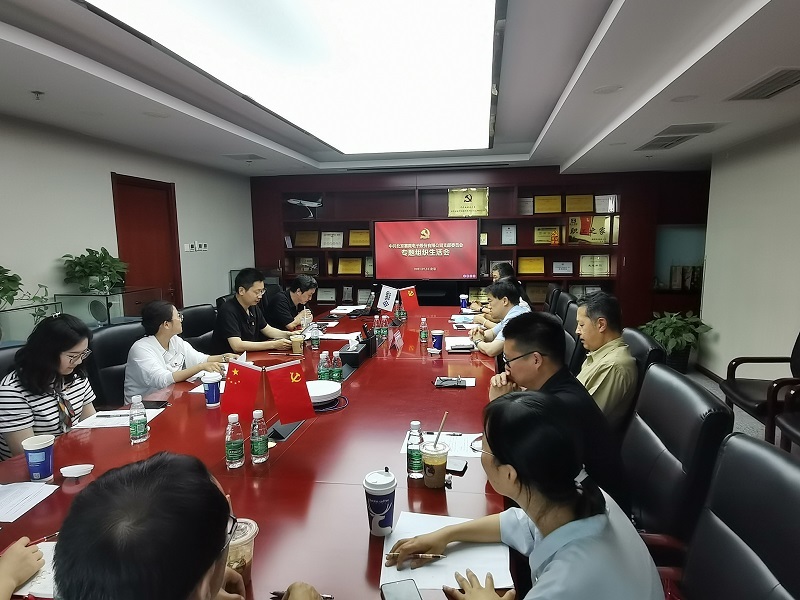 meeting, all party members thoroughly studied and understood the spirit of general secretary Xi Jinping's "July 1" important speech, talked with each other, exchanged ideas and opinions around the actual situation, carefully wrote comparative examination materials, and laid a solid foundation for high-quality special organization and life meeting. At the meeting of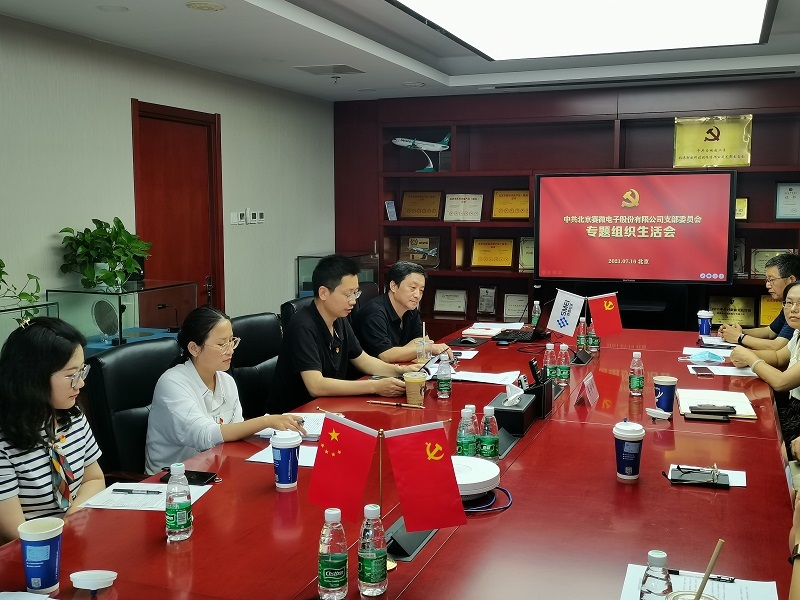 , Party branch secretary Guo Pengfei made a report on behalf of the Party branch committee entitled "Standing on a new starting point, setting sail on a new journey, and showing new achievements in promoting the high-quality development of the company". He reported to the Party member conference on the work carried out in the first half of this year, the main problems and the next steps. Party members attending the meeting carried out in-depth criticism and self-criticism in accordance with the requirements, sought truth from facts, analyzed the reasons in depth, made clear and specific rectification and reform measures, gave a "spicy" flavor, touched the heart, and achieved the desired results.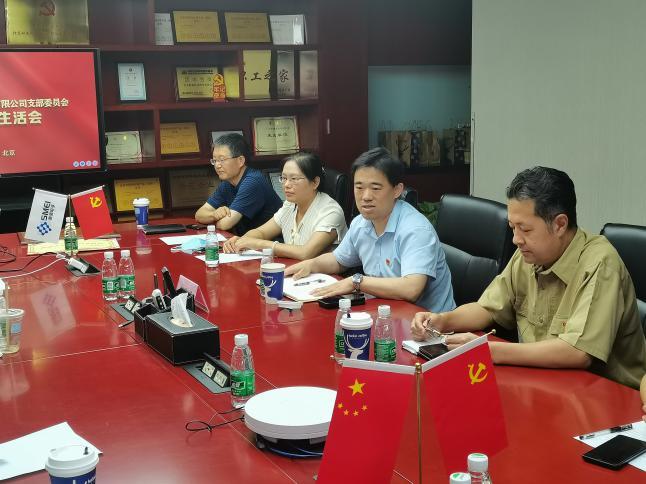 Director Li Xuefeng commented on the work of the branch on behalf of the Xicheng Garden Working Committee. While affirming the achievements, he put forward specific requirements for the next step of work, pointing out the direction for us to strengthen the construction of the branch and promote the development of the company from a new starting point.
Through this special organization life meeting, the ideological understanding of all party members has been further improved, and they are determined to continuously strengthen their study and exercise in their own positions, consolidate their theoretical foundation, strengthen the concept of party spirit, improve their ability level, and contribute to the construction and development of the company Make greater contributions.
---