Saiwei Electronics Invited to Participate in 2021 World Manufacturing Conference
---
Recently, the Ministry of Industry and Information Technology, the Ministry of Science and Technology, the Ministry of Commerce, the State-owned Assets Supervision and Administration Commission of the State Council, the Chinese Academy of Engineering, the All-China Federation of Industry and Commerce, the National Association for Friendship with Foreign Countries, the China Association of Small and Medium Enterprises, the Global Alliance of Small and Medium Enterprises, and the People's Government of Anhui Province The 2021 World Manufacturing Conference opened in Hefei.
The theme of this conference is
"Innovation-driven Digital Empowerment Joins Hands with High-quality Development of Global Manufacturing" and will last for 4 days. The conference held 23 events such as the opening ceremony, the keynote forum, and the "600" project docking activities, special events, parallel forums, and exhibitions in a combination of online and offline. Dr. Shen Yong, Chief Operating Officer of Sai Microelectronics and General Manager of Sai Lex Beijing , was invited to attend the conference and shared the current basic situation of Sai Lex Beijing MEMS production line, as well as its main products and technical advantages.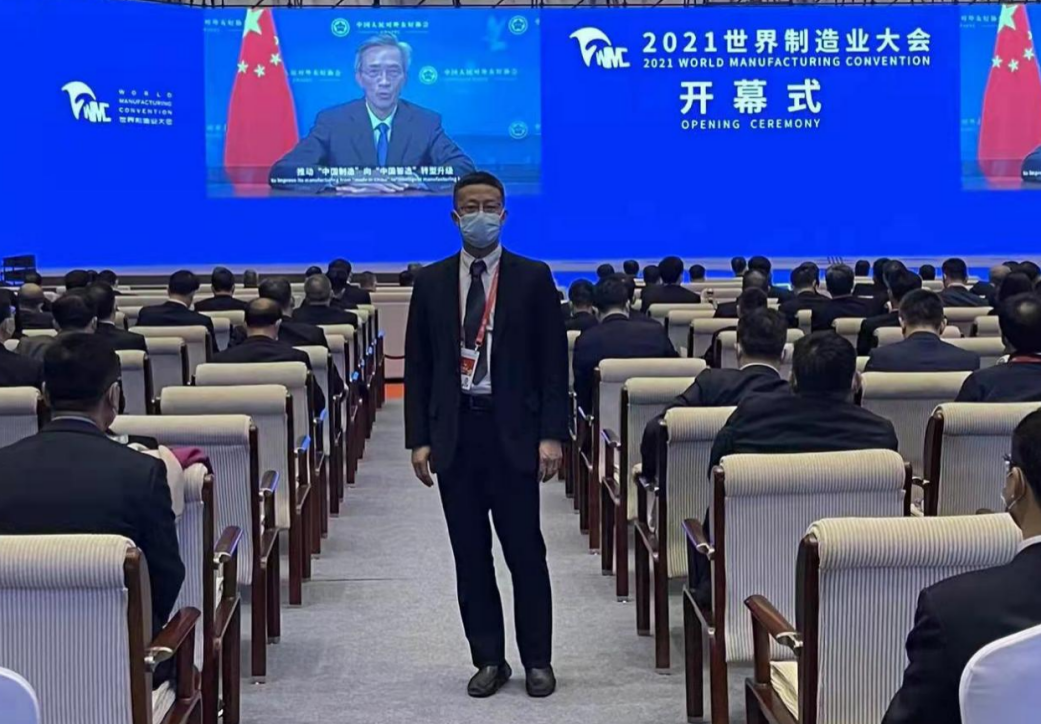 Selex Beijing
8-inch MEMS International OEM Project is a key project in Beijing's integrated circuit industry. The company and Sweden Silex, the world's largest pure MEMS OEM company, Microsystem belong to brother companies under the same control. On the one hand, Sweden Silex has more than 20 years of process development accumulation and many years of MEMS mass production experience. On the other hand, Selex Beijing has organized its own international R & D team, national experts lead the organization of independent process technology development, and at the same time extensively absorb high-end talents from the semiconductor industry from all over the world, work together to build mass-produced MEMS international foundry lines, accelerate the ecological construction of the domestic MEMS industry, and promote independent controllable MEMS technology Development and progress, while radiating Asia and the world.
Beijing Sai Microelectronics Co., Ltd. takes semiconductor business as its core and faces the era of Internet of Things and artificial intelligence. On the one hand, it focuses on developing
MEMS process development and wafer manufacturing business. On the other hand, it actively distributes GaN materials and devices business and is committed to becoming a well-known semiconductor technology enterprise group based on local and international development.
---