Saiwei Electronics was invited to co-organize the 2021 (13th) International Symposium on Sensor and MEMS Industrialization Technology (and Achievement Exhibition)
---
Recently, it was hosted by the State Key Laboratory of Sensor Technology of Shanghai Institute of Microsystem and Information Technology, Chinese Academy of Sciences, and the Sensor and Microsystem Technology Branch of the Chinese Institute of Electronics, and co-organized by Beijing Sai Microelectronics Co., Ltd. The "2021 (13th) International Symposium on Sensor and MEMS Industrialization Technology (and Achievement Exhibition)" hosted by Xiamen Semiconductor Investment Group Co., Ltd. and Shanghai Longmei Business Consulting Co., Ltd. was held in Xiamen, China.
This forum invites internationally renowned experts in the field of sensors and
MEMS, as well as important guests from top enterprises, government agencies, universities, sciences, research institutes and institutes in the industry to deliver keynote speeches to discuss and exchange the most cutting-edge technologies in employment and the current situation and development opportunities of China's MEMS industry. Mr. Yang Yunchun, Chairman of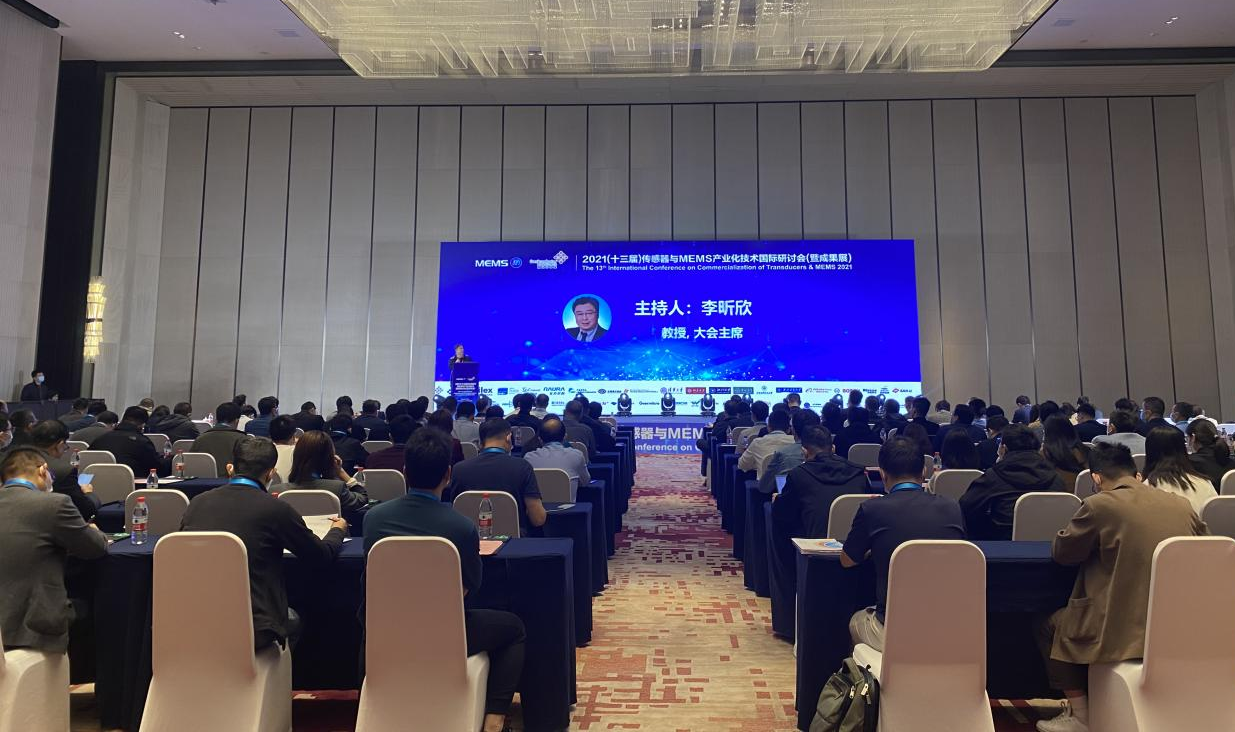 Saiwei Electronics, delivered a speech on the theme of
"Building a Globalized MEMS Advanced OEM Service Platform. In his view, all kinds of MEMS devices (sensors, drivers, etc.) have been widely used in modern society at present. From traditional aviation navigation, industrial control, biomedical treatment, mineral source exploration, consumer electronics, security monitoring, to the current hot 5G & 6G high frequency communication, artificial intelligence, unmanned driving, Internet of Everything (IOT), the types of devices and products manufactured and revolutionized by MEMS technology are expected to expand rapidly, at the same time, it has also produced a one-to-one "customized" process manufacturing technology, which poses new challenges to MEMS chip foundry manufacturers.
Based on the accumulation of 20 years of process development and manufacturing practice, Sweden Silex Microsystems, a wholly-owned subsidiary of Saiwei Electronics, further obtains common key processes through systematic analysis and classification of MEMS product process manufacturing technologies, extraction and comparative analysis of key manufacturing processes of various products. Then focus on research and development of these processes, IP deployment, and gradually build a modular large-scale MEMS process manufacturing system. These initiatives have been effective: 2019-2020, Sweden's Silex Microsystems AB, a wholly-owned subsidiary of Microelectronics, ranks first in the global MEMS wafer foundry rankings. In this meeting, Sai Microelectronics exhibited several representative products of Sweden's
Silex(FAB1 & 2), including:
[
RF MEMS switch ] RF MEMS switch is one of the most basic components of electronic systems. Electronic MEMS switch is an innovator of electronic systems and serves many industries, including the next generation 5G mobile network, industrial IoT market, battery management, smart home, electronic vehicles and medical instruments. A MEMS switch is a low-loss, high-power switch that only needs a few picoamps to work, and its operation speed is 1000 times faster than a typical mechanical switch. [
MEMS resonator ] MEMS resonator is a timing device used to generate a highly stable reference frequency, which can measure time. These reference frequencies can be used to sequence electronic systems, manage data transmission, define RF frequencies, and measure elapsed time. The MEMS oscillator has better resilience against vibration and mechanical shock and has reliability with respect to temperature changes. [
MEMS Silicon Photonics ] Silicon Photonics technology is a method of guiding light in a planar arrangement of silicon-based materials, mainly used to create transmitters and receivers for fiber optic telecommunications. Silicon photonics is expected to revolutionize the optical communications market due to the ability to compress more transmitted information to a given bandwidth, a given footprint, and a given cost. [
MEMS-based lab on chip
] This chip is used for rapid early detection of diseases. It is the first fully integrated molecular diagnostic system to provide automated operation, integrating clinical sample preparation, nucleic acid extraction, and microfluidic real-time polymerase chain reaction (PCR) amplification and detection functions into a single stand-alone system. It can meet the requirements of batch processing workflow and on-demand testing at the same time to maximize laboratory efficiency and flexibility, and the system has been deployed in the battle against the new coronavirus. [
MEMS
Medical Pressure Sensors ] MEMS technology is a key enabler for future medical devices used inside the human body. The sample shows the world's smallest pressure sensor, which is used on a surgical catheter to locally measure blood pressure in the small coronary arteries of the human heart.
Selex Beijing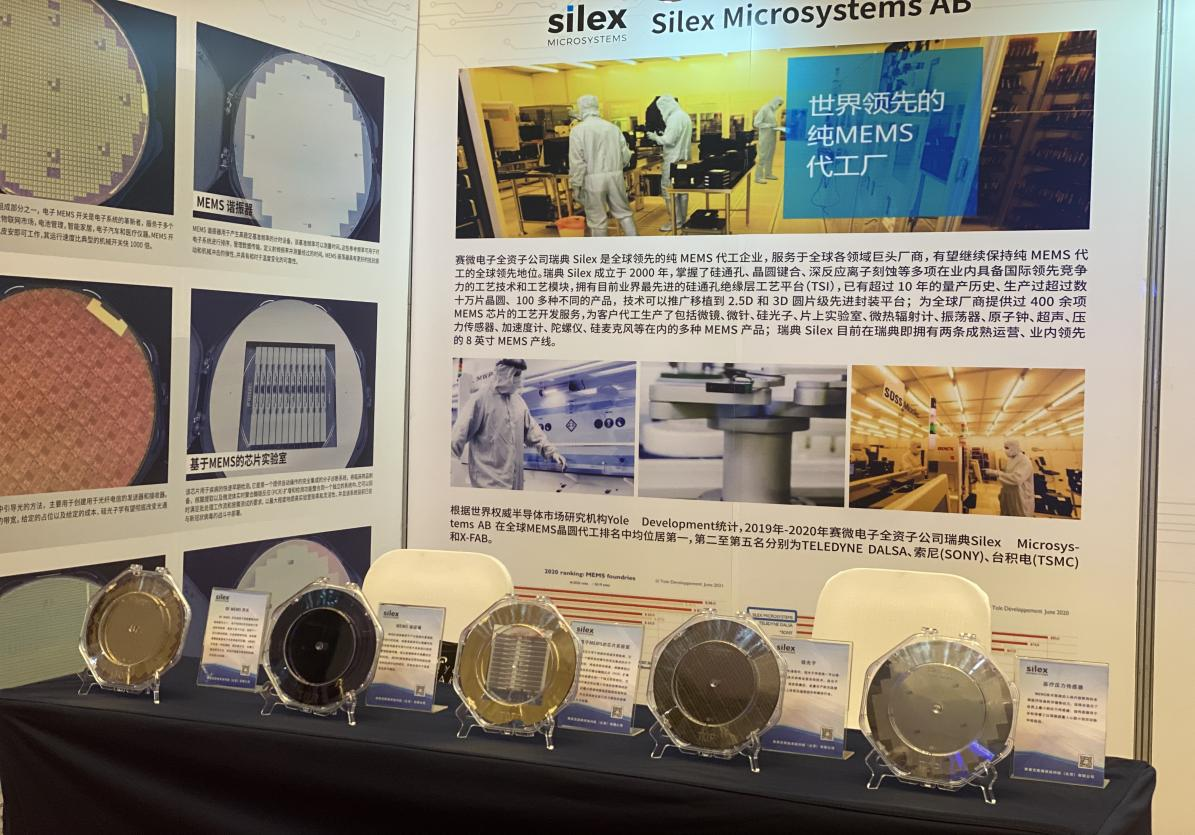 8-inch MEMS International OEM Project is a key project of Beijing's integrated circuit industry. The company is Microsystem a brother company with Sweden Silex, the world's largest pure MEMS OEM company. Relying on Sweden Selex's nearly 20 years of technology accumulation and MEMS mass production experience, national experts take the lead in organizing process technology development and widely absorb high-end talents from the global semiconductor industry, jointly committed to the construction of MEMS international foundry line, accelerate the industrialization process of domestic MEMS sensor products, and promote the development and progress of China's MEMS technology.
In this meeting, Saiwei Electronics exhibited several representative products of Selex Beijing (
FAB3), including:
[
1701B-MEMS Structure on Dim
] New Structure 1701B Products can be used in bullet-changing or injection electronic cigarette products to realize large capacitance change under switching and improve fault tolerance of MEMS control switches, it can effectively solve the industry pain point of the self-starting of the electronic cigarette, and at the same time solve the problem of the spontaneous combustion of the electronic cigarette caused by the oil leakage caused by the use of the electronic cigarette. [
2701-diaphragm lower MEMS structure
] special diaphragm structure 2701 products are applied to high-end TWS ANC products, breaking through SNR> 64 dB, effectively improving the strong sound pressure resistance and dustproof effect of back-in silicon on the market; Achieve excellent low-frequency phase consistency, with phase consistency ≤ 3 at 20Hz. [
new product
-diaphragm under MEMS structure] a high-performance consumer TWS earphone microphone chip.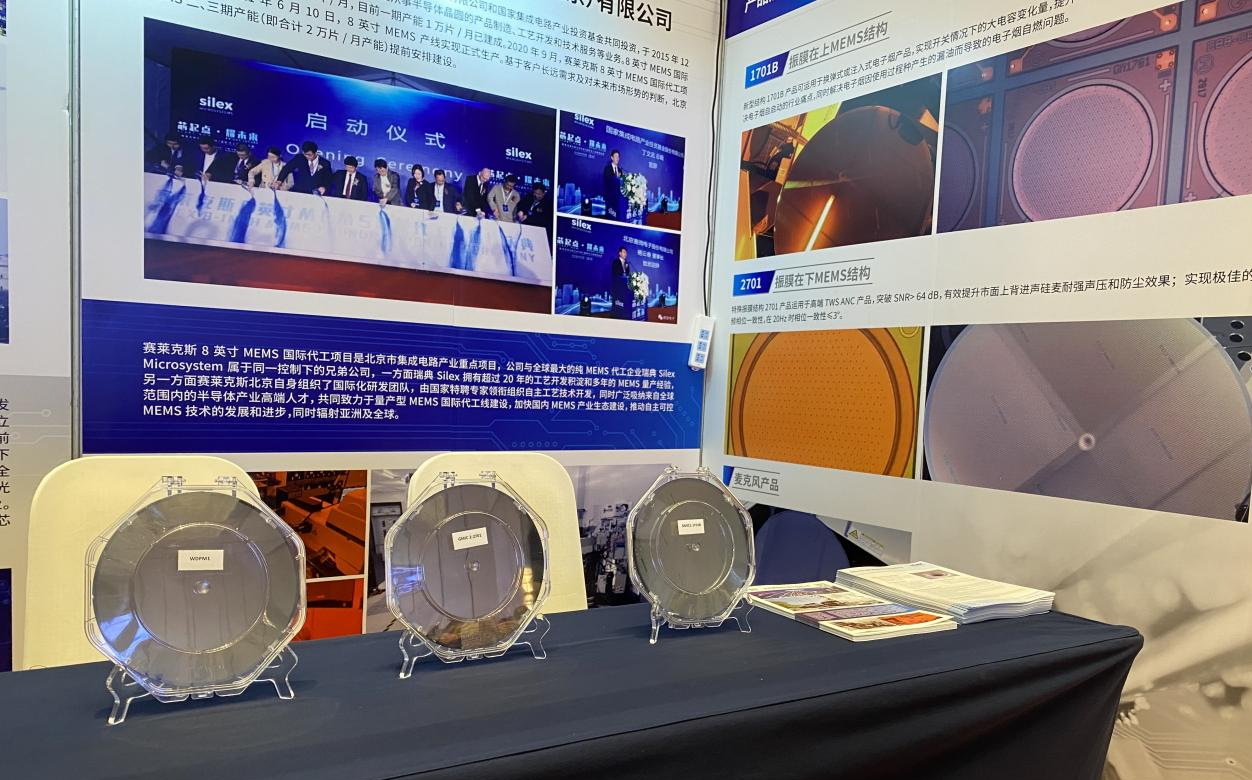 In 2016, Saiwei Electronics completed its controlling acquisition of Silex at a price of 0.75 billion yuan. Silex became a wholly-owned subsidiary of Saiwei Electronics and was also one of the core factories of Saiwei Electronics MEMS business segment. In September 2020, the 8-inch MEMS international contract manufacturing project of Selex will be completed. Under the background that the transnational transfer of technology encountered the interference of the Swedish Inspectorate of Strategic Products (ISP), the formal production will be realized in June 2021. Saiwei Electronics has both advanced and high-quality 8-inch MEMS production lines in Stockholm, Sweden and Beijing, China, and Sweden and Beijing MEMS production lines are continuing to build new capacity. From the positioning point of view, Beijing MEMS production line can provide standardized scale production capacity, and build a world-class MEMS foundry service platform on the basis of accumulating common key process manufacturing technologies, which is conducive to Saiwei Electronics to further expand the global market, especially in Asia, and better serve downstream customers. At the same time, it will continue to expand the competitive advantage of the company's MEMS business and continue to maintain its global leading position in the field of MEMS pure foundry.
In recent years, the global sensor market has maintained rapid growth. Under the background of good application prospect of
MEMS sensor and accelerated localization process, Saiwei Microelectronics takes semiconductor business as its core and faces the era of Internet of Things and artificial intelligence. On the one hand, it focuses on developing MEMS process development and wafer manufacturing business. On the other hand, it actively distributes GaN material and device business and is committed to becoming a well-known semiconductor technology enterprise group based on local and international development.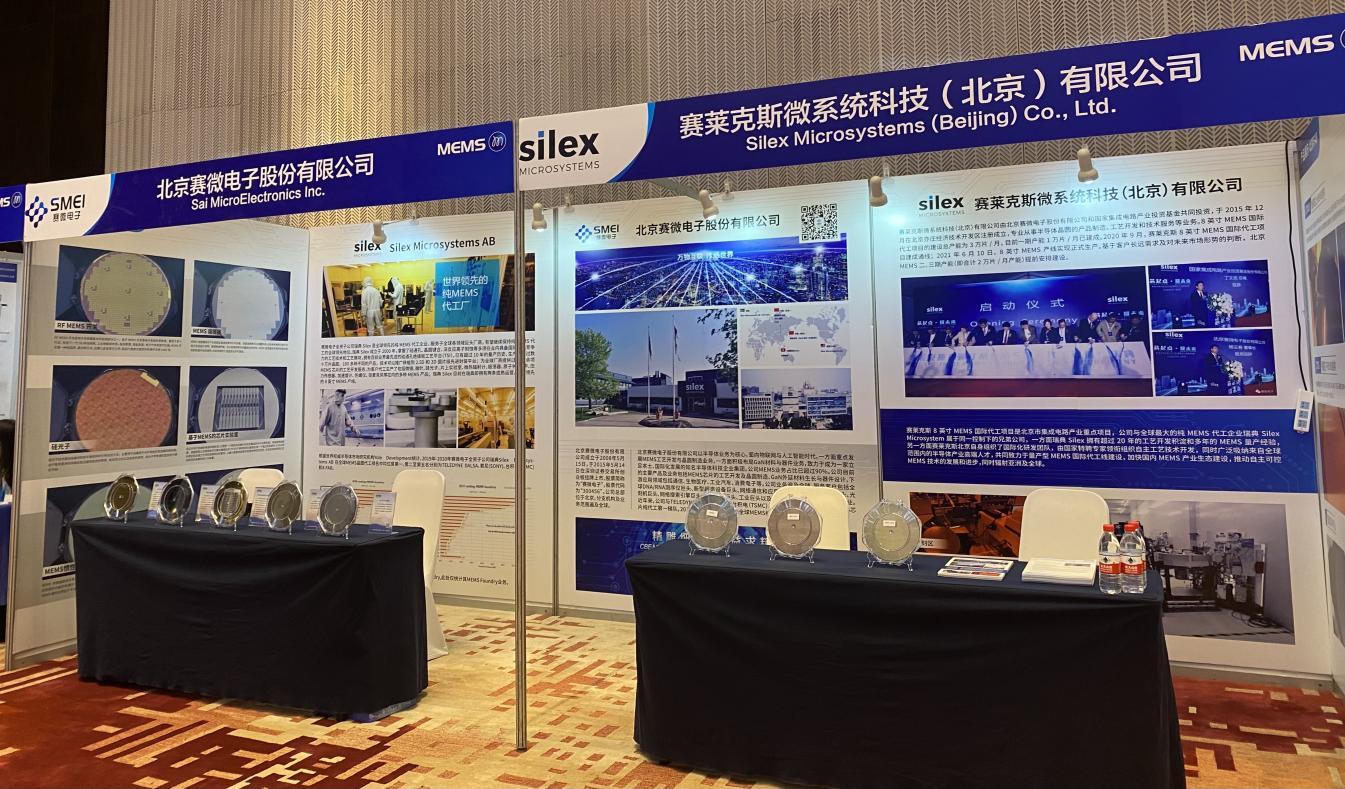 ---