Sai Microelectronics: OEM MEMS micromirrors, opening up new areas of automotive sensing
---

2022 , Beijing Sai Microelectronics Co., Ltd. (hereinafter referred to as "company") holding subsidiary Sai Lex Microsystems Technology (Beijing) Co., Ltd. (hereinafter referred to as "Sai Lex Beijing") signed the Strategic Cooperation Framework Agreement with an internationally renowned lidar manufacturer and its subsidiaries (hereinafter referred to as "cooperative customers"). To carry out long-term strategic cooperation for automotive radar MEMS micro-mirror products, all parties will carry out comprehensive technical cooperation. Selex Beijing will be committed to establishing and maintaining an 8-inch wafer mass production line for MEMS micro-mirror products according to the process requirements provided by the cooperative customers, and provide matching and stable production capacity according to the capacity requirements of the cooperative customers .

MEMS micro-mirror structure schematic
MEMS micro-mirror (also known as "MEMS micro-mirror", "MEMS scanning mirror") refers to the use of optical MEMS technology, the micro-mirror and MEMS driver integrated together with the optical MEMS device. The movement modes of MEMS micro-mirror include two kinds of mechanical motion: translation and torsion. In recent years, with the accelerated development of intelligence, electrification, and networking, the automotive sensor market continues to expand, and advanced sensors based on MEMS and other semiconductor manufacturing processes are gradually replacing some traditional types of sensors. Taking the automatic driving function of automobiles as an example, lidar is one of the many sensors used in it. According to the laser scanning method, it can be divided into three types: mechanical, hybrid and solid state. With the continuous development of automatic driving technology, miniaturized, low-cost, high-precision, solid-state laser radar has gradually appeared and been applied. The core beam steering element of MEMS lidar is MEMS micromirror, which can be integrated through semiconductor process, which greatly reduces the volume and cost of lidar, and has advantages in vehicle-level batch applications.

MEMS Micromirror Application Schematic
This cooperative customer is an international leader in technology and business accumulation in intelligent lidar systems. Related products have been widely used in the fields of robots and automobiles, and have entered the vehicle front-loading market, involving dozens of models.
This strategic cooperation with this customer is a microcosm of Saiwei Electronics's active cooperation with MEMS design manufacturers in various fields around the world. It is also a necessary stage in the long-term development process of a new force in global wafer foundry production. Among them, there are various challenges from process development to product verification and mass production, which require the joint efforts of all parties involved.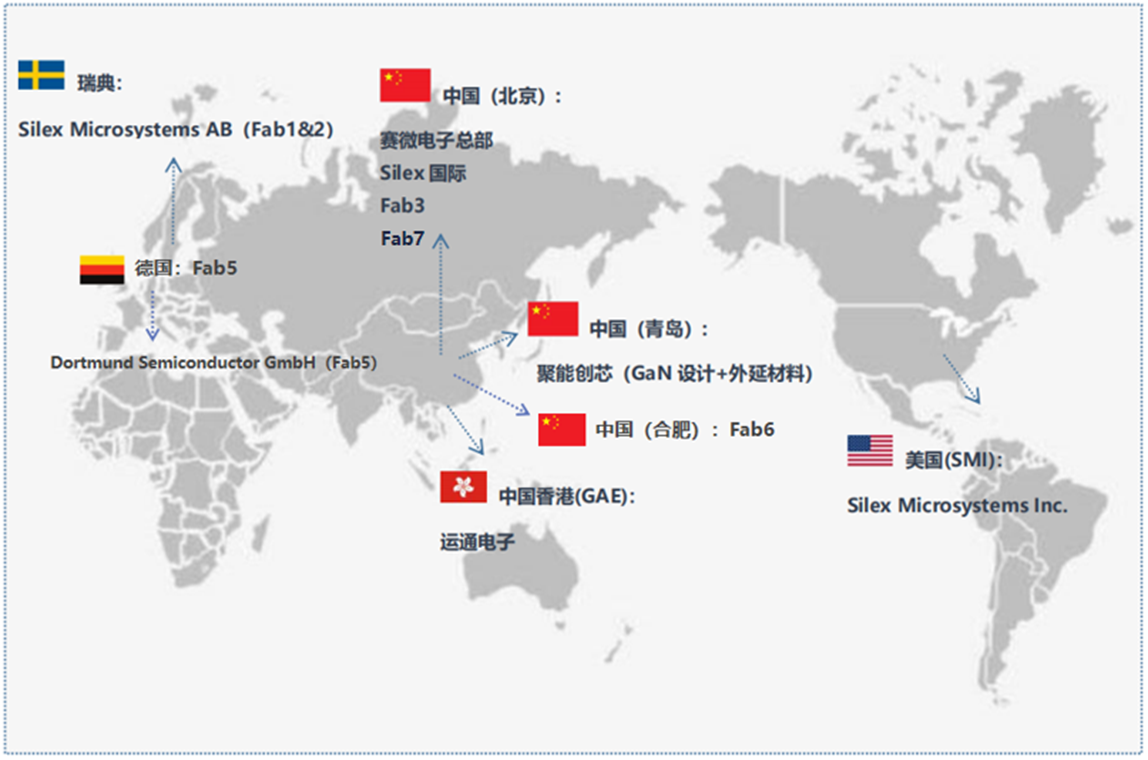 Sai Microelectronics Global Business Layout
Sai Microelectronics is the world's leading, international operation of high-end integrated circuit wafer foundry manufacturers, but also domestic with independent intellectual property rights and master the core semiconductor manufacturing technology of the characteristics of the process of professional wafer manufacturers. The company has many pilot platforms and mass production factories at home and abroad, and its business covers the world. Its service customers include internationally renowned DNA/RNA sequencer, lithography machine, computer network and system, silicon photon, infrared, wearable equipment, new medical equipment, automotive electronics and other giant manufacturers, as well as leading enterprises in the sub industry, The product range covers many fields such as communication, biomedical, industrial automobile, consumer electronics, etc. At the same time, the company is building advanced wafer-level packaging and testing capabilities, is committed to providing customers with systematic high-end manufacturing services from process development, wafer manufacturing to packaging and testing, and strives to develop into a well-known semiconductor manufacturing leader with international operations.
Sai Microelectronics is working hard to expand its core business of sensor and chip process manufacturing to the automotive electronics field, including the acquisition of assets related to the automotive chip manufacturing production line of Germany's Elmos Semiconductor SE located in Dortmund, North Rhine Westphalia, Germany (Dortmund, North Rhine Westphalia, Germany), which is currently applying for approval by the German government.
This time, Selex Beijing has carried out strategic cooperation with this cooperative customer.
is an important step in the layout of Sai Microelectronics OEM industry, which is conducive to Sai Microelectronics to actively grasp the development opportunities of the global semiconductor characteristic process manufacturing industry, especially the rapid growth of global automotive chip and MEMS chip manufacturing demand, thus promoting the further development of core business.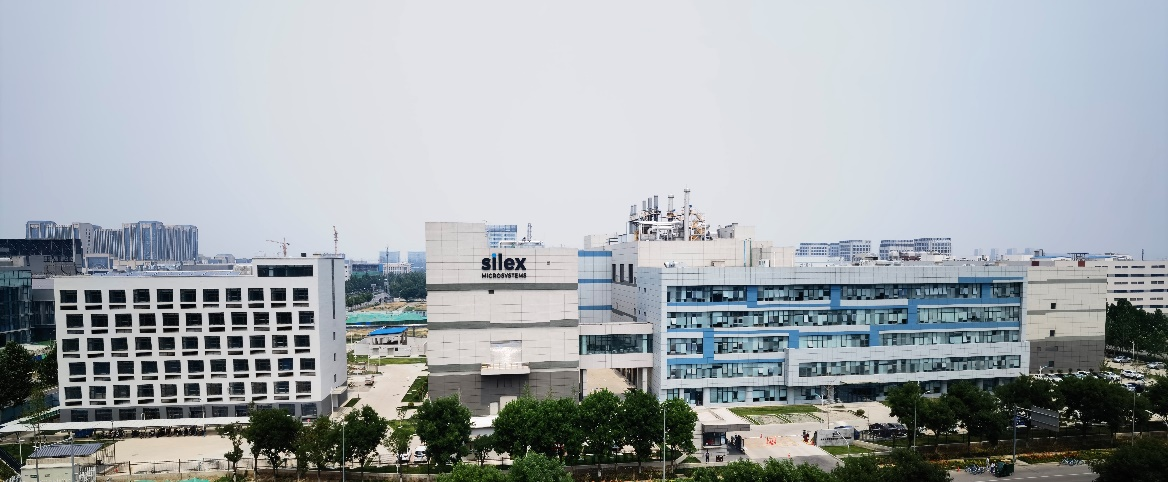 Selex Beijing
8-inch MEMS International OEM Line
Selex Microsystems Technology (Beijing) Co., Ltd. was established in December
, 2015. It was jointly funded by Selex Microelectronics and the National Integrated Circuit Industry Fund. It invested 2.597 billion yuan to build an 8-inch MEMS International OEM Line in Beijing Economic and Technological Development Zone. After several years of preparation, it started formal production in June 2021, after that, we will continue to promote the process development and product verification of different categories and models of MEMS silicon microphones, inertial devices, BAW (including FBAR) filters, galvanometers, gases, microfluidics, silicon speakers, etc. In recent years, Selex Beijing has continued to attract industry experts and technical talents at home and abroad. Under the unfavorable international environment, through hard work, it has built a process team with independent intellectual property rights and mastering MEMS core technology. It is a domestic MEMS chip design company that provides an industry-leading, independent and controllable wafer manufacturing platform. The goal is to solve the key links in the local MEMS industry chain through long-term efforts.
---