Chairman Yang Yunchun was named "Beijing has outstanding contribution to talent"
---
Recently, the "Beijing Talents with Outstanding Contributions" commendation symposium was held at the Beijing Municipal Party Committee. Dr. Yang Yunchun, chairman and general manager of Beijing Sai Microelectronics Co., Ltd., was named the fourteenth batch of "Beijing has outstanding contributions to science, technology, and management talents".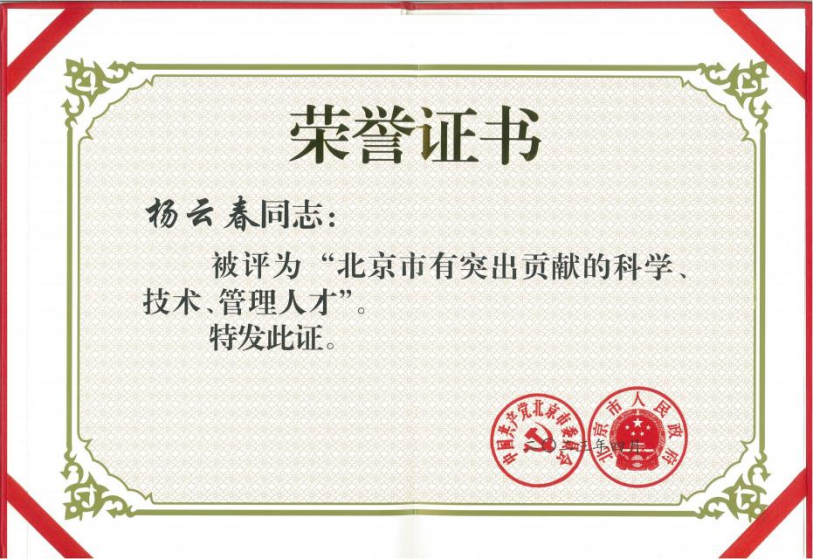 "Beijing Talents with Outstanding Contributions" Commendation Award was established in 1984. It is a special talent award project selected and commended in the name of the municipal party committee and the municipal government. It is selected once every three years, with high specifications, wide fields and great influence, those who were awarded "talents with outstanding contributions in Beijing" are representatives of outstanding talents who have made outstanding contributions to the development of Beijing. A total of 49 "scientific, technical and management talents with outstanding contributions in Beijing" were selected in this batch ".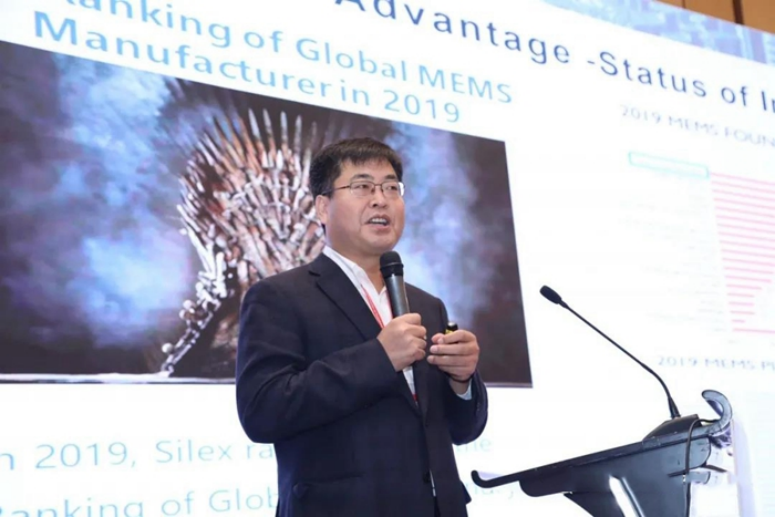 Yang Yunchun, Chairman and General Manager of Beijing Sai Microelectronics Co., Ltd., doctoral degree, senior engineer, representative of Beijing Municipal People's Congress, member of Xicheng District CPPCC. Won the honorary title of "Beijing Model Worker", the "Yiqilin" Award for the first new project in the Economic Development Zone and the 7th "Broad Contribution Award '.

where your heart goes and where you go. Chairman Yang Yunchun, with a diligent, pragmatic, pioneering and enterprising spirit, has worked hard and achieved fruitful results on the road of serving the country in industry and becoming a powerful country in science and technology. He is recognized by the industry as a "navigation pioneer" and the new force of "made in China" in the field of MEMS in China. Since the establishment of Saiwei Electronics, it has been committed to solving the "stuck neck" problem in key areas, leading all employees to overcome difficulties, forge ahead, continue to innovate, and bravely climb the peak, actively promote the autonomy and industrialization of MEMS chips and sensors, and build and put into production in Beijing The world's leading 8-inch MEMS production line has made significant contributions to the independent development of China's MEMS industry.
The stream hits the water, and the effort is strong. In the face of the complex and changeable international environment and the rapid development of the domestic economy, Saiwei Electronics will unswervingly continue to work hard in the fields of MEMS (Micro-Electro-Mechanical Systems) and GaN (Gallium Nitride), and is committed to developing into a well-known semiconductor technology enterprise group based on local and international development, making greater contributions to promoting the development of national high-end industries.
---