Saiwei Electronics Invited to Attend Zhongguancun Forum
---
2023 Zhongguancun Forum was held in Beijing from May 25th to 30th. It was organized by the Ministry of Science and Technology, the National Development and Reform Commission, the Ministry of Industry and Information Technology, the State-owned Assets Supervision and Administration Commission of the State Council, the Chinese Academy of Sciences, the Chinese Academy of Engineering, the China Association for Science and Technology, and Beijing Co-hosted by the Municipal People's Government.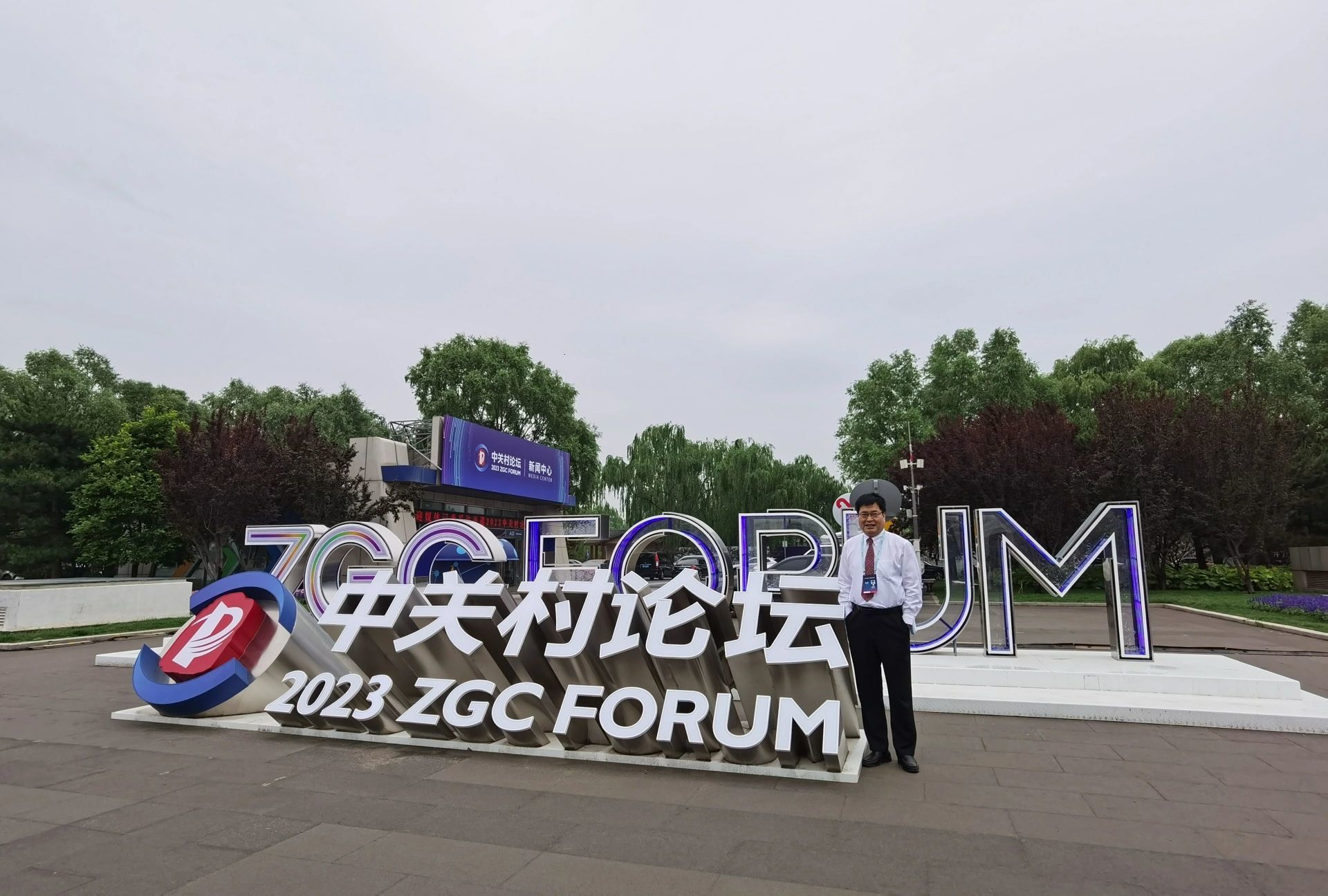 The theme of this forum is "Open Cooperation · Shared Future", which attracted more than 5000 scientists, entrepreneurs, investors and innovative entrepreneurs from 86 countries and regions around the world. More than 200 foreign organizations and institutions participated in the grand event as a feast of global shared scientific and technological innovation exchange, further highlight the national, cutting-edge, international. The chairman of the company, Dr. Yang Yunchun, and other senior executives were invited to participate in this forum, focusing on the Global Intellectual Property Protection and Innovation Forum, the High-end Instrument Innovation Development Forum and the Overseas Chinese Innovation Development Forum.
Smart sensor is the core product of data perception for the development of digital economy, an important support for the development and application of a new generation of information technology, and one of the key links in implementing the national strategy of strengthening the country through science and technology to promote the development of China's industry. it is the first batch of strategic high-value intellectual property cultivation and operation direction determined by the Ministry of Industry and Information Technology and the State intellectual property Office.
On May 30, 2023, at the 2023 Zhongguancun Forum "Global Intellectual Property Protection and Innovation Forum, the national special undertaking unit for the cultivation and operation of high-value intellectual property rights of intelligent sensors-Beijing Intellectual Property Operation and Management Co., Ltd. (referred to as" Beijing IP "), in conjunction with Beijing Quantum Information Science Research Institute, Beijing Brain Science and Brain Research Center, Beijing University of Technology, BOE, Jingyi Group, Huazhi Zhongchuang, Beigong Investment, Saiwei Electronics, Huairou District Huaisheng Fund and other related universities, technology enterprises and investment institutions, jointly propose to build a collaborative innovation mechanism of resource sharing, production and research cooperation, and integration in the field of intelligent sensor industry, and work together to create a good innovation ecology that promotes the high-quality development of China's intelligent sensor industry.
Beijing IP, as the national special undertaking unit for intelligent sensors, explores the integration and incubation of "high-tech investment in intellectual property professional services" and accelerates the solution of the weak industrial patent foundation in order to implement the national special requirements. In March this year, Beijing IP, together with Beigong Investment, Sai Microelectronics and Huairou District Huaisheng Fund, set up the first domestic intellectual property characteristic fund focusing on the field of intelligent sensing-Beijing Beigong Huaiwei Sensor Technology Equity Investment Fund in Beijing. The fund focuses on intelligent sensors, high-end scientific instruments and their upstream and downstream fields. By linking urban two-level funds, industrial leaders, intellectual property rights and other resources, it will leverage the formation of fund groups and high-value patent project groups above the 1 billion yuan level, and is committed to improving the industrial ecological chain, upgrading the value chain, and promoting the development of high-end instruments and equipment and sensor industries.
Sai Microelectronics is the world's leading, internationally operated high-end integrated circuit wafer manufacturer, and it is also a domestic MEMS professional wafer manufacturer with independent intellectual property rights and core semiconductor manufacturing technology. The company has many pilot test platforms and mass production factories at home and abroad, and its business covers the whole world. Its service customers include well-known domestic and foreign giant manufacturers such as DNA/RNA sequencing, lithography machines, computers, communication networks, AR/VR, silicon photons, infrared, wearable devices, new biochips, automotive electronics and other leading enterprises in subdivided industries, the MEMS chips involved can be used in many fields such as communications, biomedicine, industrial automobiles, and consumer electronics. At the same time, the company is building advanced MEMS wafer-level packaging and testing capabilities, and is committed to providing customers with one-stop systematic high-end manufacturing services from process development, wafer manufacturing to packaging and testing, and strives to develop into a well-known semiconductor manufacturing leader with international operations. enterprise.
---