IOT Vientiane, Perceive the Future -2018 International (Xuzhou) Sensor and Internet of Things Industry Summit Held Ceremoniously
---
This summit held five branches: sensitive components and sensor technology, 3D technology and virtual reality, industrial sensors and applications, artificial intelligence and industrial big data, technological innovation and achievement transformation. Dr. Lu Yuan of Sellex Microsystems Technology (Beijing) Co., Ltd., a subsidiary of Neville Technology Holdings, attended the meeting and discussed and communicated with the delegates on the development of sensor industry at home and abroad, dual ecology of industrial development, and industrial cluster construction.
Sensor is the foundation and key technology of the new generation of information technology. It is the foundation and data source of sensing technologies such as the Internet of Things and big data. Its development and application are important to measure the degree of informatization of a country. Sign. The convening of this conference has further promoted the exchange and cooperation of international sensor technology and products, and promoted the development of my country's sensor basic industry and technological innovation.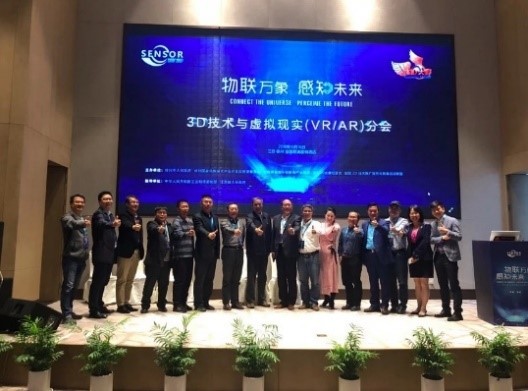 With the broad market of automotive intelligence and the demand for upgrading the sensor industry, the sensor industry is in a golden period of rapid development, and the global sensor market is expected to reach the trillion yuan level by 2025. Since the wholly-owned acquisition of Silex in Sweden, the development of Neville's MEMS business has reached a new stage and has achieved rapid growth in recent years. Neville Technology is independently building an "8-inch MEMS International OEM Line" in China, which will prepare large-scale mass production capacity for the arrival of the era of sensors and the Internet of Things. After the completion and operation of the production line, the company's corporate layout with sensor technology as the core will be clearer, and the development goal of becoming a global sensor leader will be further realized.
---